Concordia's Sustainable Investing Practicum kicks off this May
7 JMSB students begin the environmentally and socially driven program, the first of its kind in Canada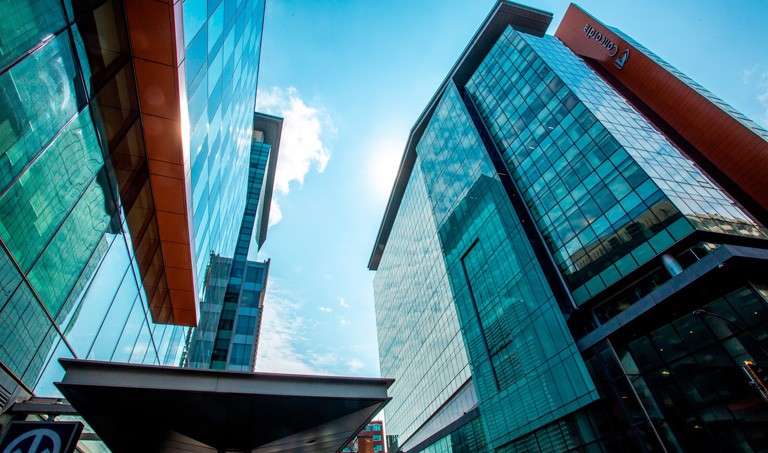 Last December, Concordia's John Molson School of Business (JMSB) signed a partnership agreement with Manulife Investment Management that established the first sustainable investing practicum at a Canadian university. After months of preparation, the inaugural cohort of students started the program on May 1.
The three-credit Sustainable Investing Practicum (SIP) will enable undergraduate business students to better understand the principles of environmental, social and governance (ESG) investing in a capital market environment. Students will make fund management recommendations to a supervisory committee based on sustainable investing criteria.
"The ultimate goal of this practicum is to demonstrate the superiority of ESG investing as an investment philosophy," explains Amr Addas, adjunct professor of finance at JMSB and supervisor of the SIP.
Augustine Jesmer is a finance student entering his final year of studies. "ESG, to me, is simply the natural progression and extension of prudent investing," he explains.
"I believe all investment decisions should ultimately be considered through an ESG lens, as doing so ensures the sustainability of both the firm and capital employed. We as investors need to hold these companies accountable to sustainable business practices, especially for those that are affected by them but don't have a voice."
Andrea Kilibarda is a third-year finance student who is also participating in the SIP. "To me, ESG is the effect that all companies, both large and small, have on the triple bottom line: planet, people and profit," she says.
"By effectively managing an organization's environmental footprint, social impact and governance methods, companies can sustainably grow their business while having a positive impact on the planet and the people around them."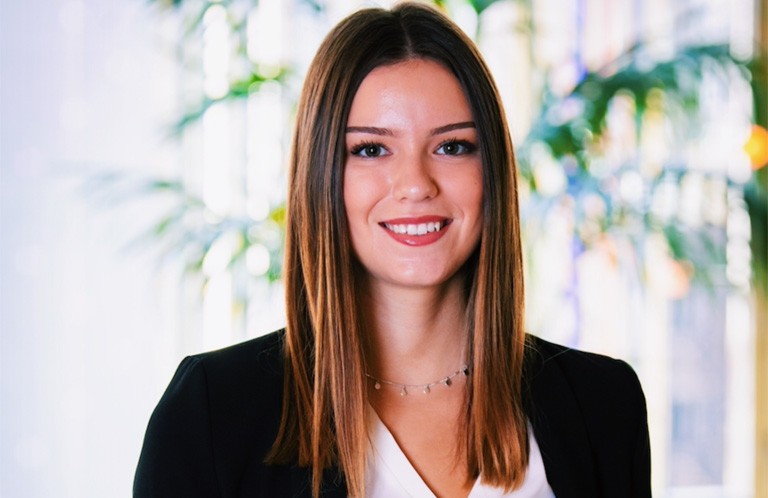 Andrea Kilibarda
More mindful business practices
All the students agree that ESG principles should be the new standard for investment decisions, and that the impact of these have the ability to transform not only business but the world as a whole.
Anne-Marie Croteau, dean of JMSB, agrees.
"This partnership with Manulife Investment Management aligns perfectly with our new strategic plan and JMSB's vision to be one of the most relevant, responsible and respected business schools in the world," she says. "Teaching sustainable investing practices to this generation of students is a responsible decision that will help make business as a whole more mindful for the long term."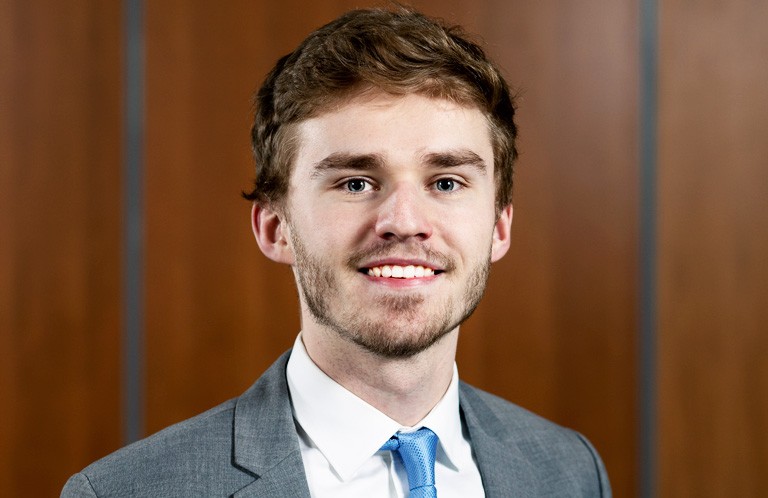 Augustine Jesmer
Adapting to the COVID-19 reality
The SIP students will have a weekly meeting with Addas. Given the current COVID-19 pandemic climate, the practicum has fully adapted to be run virtually. The students are using the Slack platform as the primary communications and workflow tool and will conduct their meetings virtually through Zoom video conferencing.
Quarterly meetings will also take place with Manulife's supervisory committee.
"On behalf of Manulife, I'd like to congratulate and welcome our first group of students to the practicum," says Bernard Letendre, head of Wealth and Asset Management, Canada, at Manulife.
"Understanding and applying the principles of ESG investment within a capital market environment is not only valuable but a must for the next generation of investment professionals. We are thrilled to support these students as they gain experience aligned with the demands of our business environment."

Find out more about Concordia's John Molson School of Business.
---