'So many bright and promising graduates'
Student Meagan Boisse interviews Gerry Hughes, outgoing director of Concordia's Institute for Co-operative Education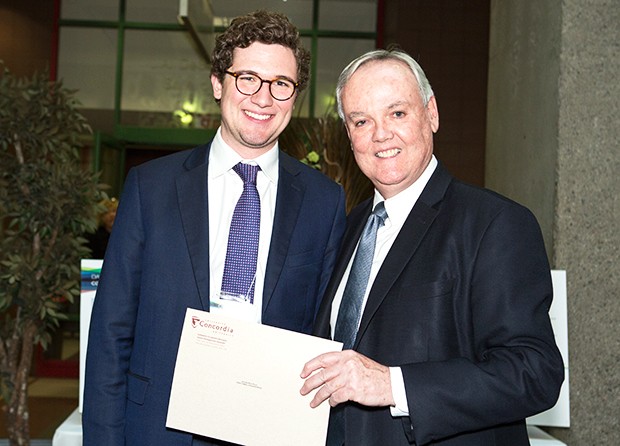 Gerry Hughes: "I truly believe that some of these students are going to be leaders of our society down the road."

On December 31, Gerry Hughes will retire after six years at the helm of the Institute for Co-operative Education.
After working in Career Management Services at the John Molson School of Business (JMSB) for four years, he accepted the leadership role in 2011. In the years since, Hughes and his team have expanded the number of Concordia Co-op students from approximately 1,100 to 1,800.
The outgoing director also oversaw the growth of Co-op to include all faculties, making it available for the first time to departments such as journalism, sociology and anthropology, political science, biology and much more.

Helping students find success
"Gerry has worked tirelessly to promote experiential learning among faculty and students at Concordia and with our external community," says Catherine Bolton, vice-provost of Teaching and Learning, to whom Hughes reported.
"He is a well-known and welcoming figure, and will be very hard to replace."
Hughes says he oversaw countless student success stories during his time as director.
He recalls one told by Maria Eugenia Arias Montecillo, a biochemistry student, when she received the Co-op Employer's Choice Award.
Initially Montecillo hadn't been accepted into the Co-op program because her GPA wasn't quite where it needed to be. However, with determination and guidance from her academic director she improved her grades enough to be accepted.
"This is a common and important theme I've seen throughout my time in Co-op: of students who are determined, who didn't give up, who were able to gain experience and take advantage of everything Co-op has to offer," says Hughes, adding Montecillo is just one of many, many students who found academic success, a job and newfound confidence largely thanks to Co-op.
"I feel privileged that so many bright and promising graduates came through our program. I truly believe some of these students are going to be leaders of our society down the road."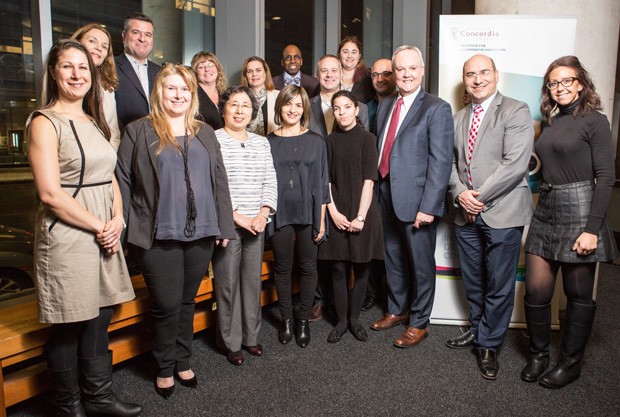 New opportunities
Another accomplishment Hughes takes pride in is the horizontal and vertical growth the program saw under his watch.
Hughes says from the onset he wanted to continue developing Co-op's legacy programs. However, he also saw an important need to open up new opportunities for students in other programs in the Faculty of Arts and Science and the Faculty of Fine Arts.
"My daughter has been a tremendous sounding board and has kept me honest throughout my entire career, so when I took on this role, her question to me was: 'Dad, what are you doing for the Arts and Science, Fine Arts students?' And I thought, you know, she's right," he recalls.
"While we are still focused on our Co-op strengths finding a way to grow in the other areas as well is something I take enormous pride in, because we were able to attract a different kind of student that also needed our support and the opportunity to gain practical work experience."

'Co-op is a key component'
During his tenure, the Co-op teams introduced a total of eight new Co-op programs. The annual Co-op Awards of Recognition Event (CARE) continued to be a signature celebration that brought together students, industry partners and the Institute's staff members.
Now, as he prepares his final goodbye, Hughes is confident that Concordia's Institute for Co-operative Education is in a good place and will continue to thrive in the years to come.
"Co-op is a key component of the university's overall strategy moving forward," says Hughes.
"I always enjoyed attending our convocation ceremonies, and every time I saw a student walk across the stage who we had worked with, it made it all worthwhile. I do hope experiential learning continues to remain a focal point here at Concordia."

Find out more about Concordia's Institute for Co-operative Education.
---