Concordia receives funding for 5 Canada Research Chairs
Theatre professor Luis C. Sotelo Castro's appointment comes alongside 4 renewed positions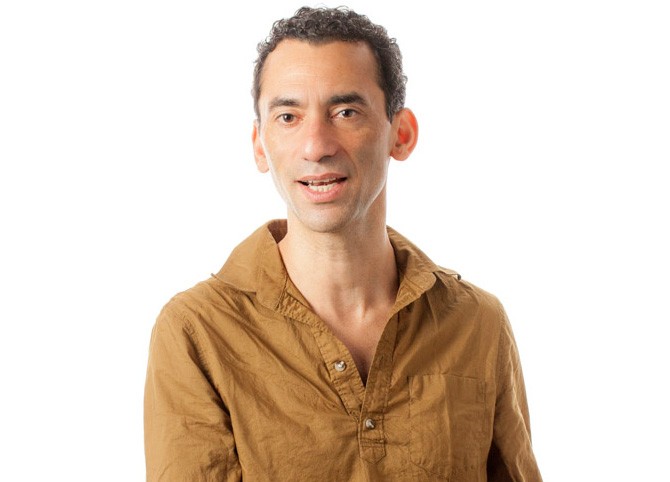 Luis C. Sotelo Castro is the new Canada Research Chair in Oral History Performance. | Photo by David Ward

This week, the Honourable Kirsty Duncan, minister of science, announced a $164.5-million investment in the Canada Research Chairs Program. The funding will support a total of 203 new and renewed chairholders, appointed at 48 post-secondary institutions across the country.
Concordia received funding for one new Canada Research Chair (CRC) appointment and four renewals.
Luis C. Sotelo Castro, associate professor in the Department of Theatre, has been named CRC in Oral History Performance, a position which also affiliates him with Concordia's Centre for Oral History and Digital Storytelling.
Sotelo Castro studies how performance arts can give voice to the unheard, such as internally displaced people, Indigenous communities and the elderly. He also explores how participatory theatre might facilitate listening.
"Research chairs play an invaluable role in university communities by creating and mobilizing knowledge with the aim of achieving research excellence," says Justin Powlowski, interim vice-president of Research and Graduate Studies.
"The CRC program is an important tool for faculty recruitment and building research capacity. These researchers act as catalysts to further advance Concordia's expertise in many priority areas."
The minister of science also confirmed the following CRC renewals at Concordia through to 2021:

Quick facts
Created in 2000, the CRC program has helped attract and retain some of the world's most accomplished and promising minds. It deepens knowledge, enhances quality of life and grows the Canadian economy.

Over 1,600 chairholders are working at more than 75 post-secondary institutions across the country in a wide range of fields.

Concordia University currently has 18 active chairholders: eight funded through the Social Sciences and Humanities Research Council (SSHRC), eight through the Natural Sciences and Engineering Research Council of Canada (NSERC) and two through the Canadian Institutes of Health Research (CIHR).
Find out more about all of Concordia's research chairs.
---