Métis women, expressive arts and visual territory
Sherry Farrell Racette is the next speaker in a Concordia lecture series at the Montreal Museum of Fine Arts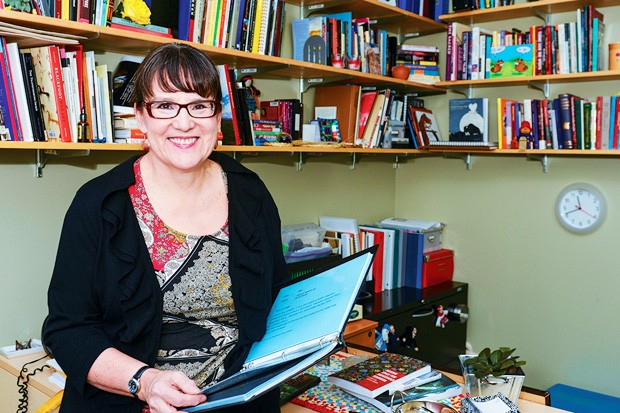 Sherry Farrell Racette: "I still have so much to learn from these object-teachers." | Photo: University of Manitoba

Concordia researchers are presenting three free, public lectures at the Montreal Museum of Fine Arts this fall, which aim to situate Canadian art history in a modern-day context.
Curated by Martha Langford, director of Concordia's Gail and Stephen A. Jarislowsky Institute for Studies in Canadian Art, the talks by institute members will paint a new picture of the astonishing richness of art history in Canada.
Johanne Sloan, professor in the Department of Art History, kicked off the series on September 20 with a discussion about art making in the urban environment.
At the second presentation on October 18, Sherry Farrell Racette, an associate professor in native studies and women's and gender studies at the University of Manitoba, will explore the significance of expressive arts and visual territory in Métis culture.
We spoke with Racette about the themes she will address at the event, as well as the general focus of her research.

What can attendees expect to hear at the lecture?
Sherry Farrell Racette: I think it's more what they'll see. Traditional Métis art is a visual spectacle. Through stunning examples, attendees will see how, by drawing on a common repertoire of motifs and colour choices, Métis women manufactured a distinct visual world, and through creative action, contributed to community economies and collective identities.
But also, attendees can expect to hear stories and historical context behind this unique visual culture.

How does the talk connect to your research and teaching?
SFR: I've been researching Métis history and visual culture for decades. And as an artist I've been fortunate to be mentored by elders and traditional artists. One of my teachers was 85 years old and taught me a design she got from her mother.
My artistic practice is partially grounded there, and it will continue to be. I teach these histories when I can. Most recently I've partnered with the Manitoba Museum on a project that brings graduate students and community artists into deep engagement with the institution's collections.

Where will you take your research next?
SFR: I am working on a book manuscript on Métis art and clothing right now. I will continue to work with collections and my own practice. I still have so much to learn from these object-teachers.

Can you explain the significance of being a member of the Jarislowsky Institute?
SFR: It has been key in maintaining and expanding my relationships with my colleagues at Concordia, and the institute's events and projects broaden those connections across the country.
This is particularly important, as I'm no longer in an art history department — I'm now cross-appointed between native studies and women's and gender studies. It makes for a rich combination.

Sherry Farrell Racette's free public lecture, "Sewing Ourselves Together: Métis Women, Expressive Arts and Visual Territory," takes place in the Maxwell-Cummings Auditorium at the Montreal Museum of Fine Arts on Tuesday, October 18, from 4 p.m. to 5:30 p.m.
The third lecture in this series takes place on November 22 with Anne Whitelaw.
---