Choosing a university: Concordia's hearty welcome for the class of 2020
On February 13, Admissions Information Day offers prospective students a glimpse of their future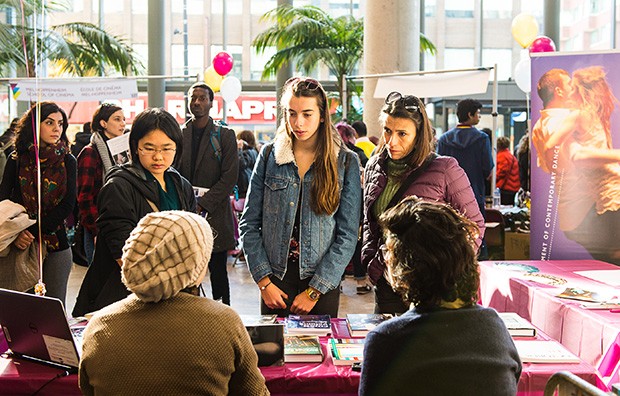 "You can really start to picture what your life could be like for the next three or four years," says Ayanna Ryan, a student recruitment officer at Concordia. | Photos by Justin Desforges

After a busy fall and winter travelling across Canada and around the world, Concordia recruiters will welcome prospective students to Montreal for Admissions Information Day on Saturday, February 13.
Ayanna Ryan, whose recruitment territory covers Ontario, the Maritimes and France, says getting a sense of the community is key to deciding where to attend university.
"By seeing our facilities, meeting professors and hearing about the experience of current students, you can really start to picture what your life could be like for the next three or four years," she says.
While urban, hip, multicultural Montreal is a big draw, Ryan encourages future students to think about the "value-added" elements of a university education.
"Where will be the best place for you to thrive and really optimize your university years?" asks Ryan. "I think it's the activities, clubs, associations, experiences that you can be a part of and the events we hold on campus that will really enrich your life. This is your chance to really get a glimpse of your potential future."
Claire Roussel, a Child Studies major who has volunteered at Admissions Information Day three years running, says she often has in-depth conversations with future students. "You can steer them toward what they think they need plus what you know they can do at Concordia," says Roussel.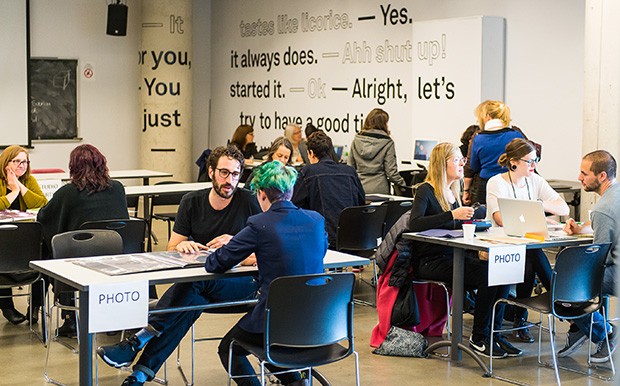 Portfolio Day is a chance for prospective Fine Arts students to sit down with faculty and get feedback.

The deadline for undergraduate applications is March 1. Matthew Stiegemeyer, director of Student Recruitment, says the core of the February 13 event is the admissions process. Students can apply on the spot, with assistance from admissions advisors.
"But we also want to create a space for students who are still deciding what to apply for, to get that individualized attention as they explore their options," he says.
February 13 is also Portfolio Day, a chance for prospective Fine Arts students to sit down with faculty members and get one-on-one feedback on their work in the Engineering, Computer Science and Visual Arts Integrated Complex.
The creations of current Fine Arts students in photography, studio art, design, computation arts, and more will be on display.
New this year is a "Where do I start?" information table tailored to visitors who are still figuring out their academic path.
---