Times Higher Education: Concordia ranks among the world's top 200 most international universities
131st place on the new global list underlines our strength in research and diverse community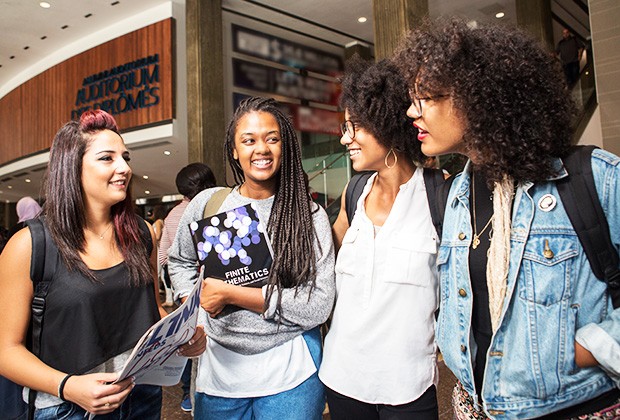 Concordia has been recognized by Times Higher Education (THE) in a new international university ranking that focuses on research collaboration and the diversity of an institution's faculty and students.
For the first time this year, THE compiled a ranking of the Top 200 Most International Universities in the World. Concordia took 131st position, and ranks in seventh place among the 13 Canadian universities on the list.
Every September, THE releases World University Rankings (WUR). In the 2015 edition, they consisted of a top 800 post-secondary institutions, based on 13 performance indicators; Concordia ranked in the 401-500 range due to its strong scores for published research, as well as its international faculty and student body.
This new THE ranking, released on January 13, extracted data from the 2015-16 WUR that pertained to the international quality of these 800 institutions.
The "international outlook" indicator measures a university's percentage of international faculty and staff, its international student enrolment, and the proportion of research papers published with a co-author from at least one other country.
"In our global modern world, a strong international profile is absolutely integral to the quality, reputation and impact of a university," says Benoit-Antoine Bacon Benoit-Antoine Bacon, provost and vice-president of Academic Affairs.
"We've developed our international strengths thanks to the quality of our faculty and students, and by fostering real and impactful international partnerships. We should all be very proud to find ourselves in this group."
According to Phil Baty, editor of the Times Higher Education World University Rankings, "an institution's global outlook is one of the key markers of a prestigious university and a sign of great potential, competitiveness and dynamism."

See the complete list of the Top 200 Most International Universities in the World. Find out more about Concordia's position in the 2015-16 Times Higher Education World Rankings.
---