World Literacy Day: eLearning en français
A 1% increase in the literacy rate equals $14 million per year. Concordia and UQAM are launching a tool to help kids take on that statistic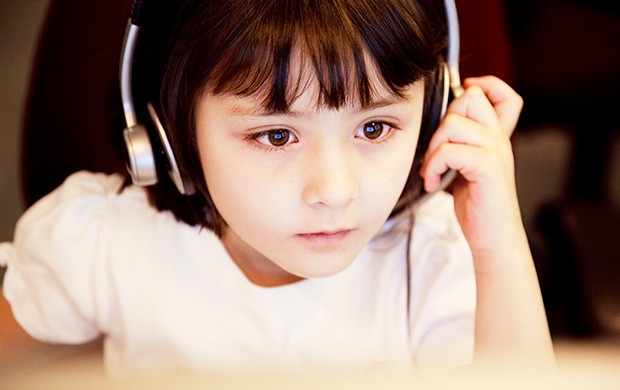 It's fitting that September 8, International Literacy Day, marks the launch of a French-language version of ABRACADABRA.
This interactive, free, eLearning resource was originally developed in English in the 2000s by Philip Abrami and his team at Concordia's Centre for the Study of Learning and Performance. Now, thanks to a partnership with the Faculty of Education Sciences at the University of Quebec at Montreal (UQAM), it is also available en français.
Abrami and his colleagues hope to substantially enhance the literacy skills of children, particularly those who are struggling — and particularly here in Quebec, where school success rates are in need of improvement.
"There is real interest in the rest of Canada in using French ABRA because French is part of many school curricula," says Abrami. "Statistics Canada released research on the link between literacy and the economy: a one per cent increase in the adult literacy rate would be worth $14 million per year."
According to Monique Brodeur, the project's leader at UQAM, it is much more than a translation of the English version. "This is an adaptation that takes into account the characteristics of the French language," she says. "This resource will be useful not only to Francophone children, but also to children who are learning French."
Abrami believes that the new edition of ABRA will be useful in French-speaking countries around the world.
"We have conducted a large number of studies on ABRA in a variety of contexts — North America, the UK, Australia, Kenya, and Hong Kong, and the use of ABRA has always shown positive effects in experimental, longitudinal field experiments," he says.
The next step? "There are things we want do to make these effects stronger, to increase usability and adaptability to a host of contexts, to make the software code cutting-edge, and to further modernize the interface."
How ABRACADABRA works
Launched in 2008 and part of a suite of tools called the Learning Toolkit (LTK), ABRACADABRA targets beginning readers, from kindergarten through to grade three and sometimes higher.
The software has different modules for students, teachers and parents. It includes 15 illustrated books of different genres and different levels of difficulty, plus 14 multi-level interactivities related to learning literacy skills. There are also resources for teachers, and multimedia resources for parents to support literacy development in the home.
"In the student module, learners, in consultation with their teacher, select game-like activities, and go on to choose stories linked to those activities to reinforce learning in context," says Philip Abrami, director of Concordia's Centre for the Study of Learning and Performance.
"All the fun activities have a serious purpose, as they are built according to what scholars have learned are the requisite skills for emerging French literacy."
The Learning Toolkit also includes ELM/ORME software for developing basic math skills, ISIS-21 for developing information literacy skills, and ePEARL/PERLE an ePortfolio for self-regulated learning.
Find out more about ABRACADABRA in the Learning Toolkit.

---