The new face of disability at Concordia
A growing student population requires innovative support, from adaptive software to extended exam sittings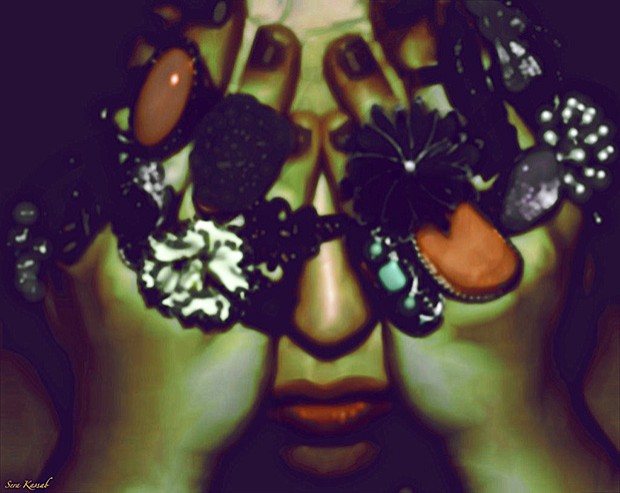 Participatory photography gives a voice to those who may not otherwise be heard. | Photo by Sera Kassab

At Concordia, the portrait of disability is changing.
"In the past, when we thought about disability, we thought of a student with a vision impairment, hearing impairment or mobility impairment," says Anna Barrafato. "But now, the disabilities we're seeing are not immediately perceptible."
Barrafato would know. As the disability accommodation specialist at Student Services' Access Centre for Students with Disabilities (ACSD), she's among those responsible for ensuring that Concordians in need receive the necessary support to succeed.
In the 2013-14 academic year, 1,407 students registered with the ACSD, a figure that rose from 1, 258 the year before. Among them were 505 incidences of hearing, visual, mobility and medical impairments.
At the same time, 1399 incidents of what the centre calls emerging disabilities: learning disabilities, attention deficit hyperactivity disorder (ADHD), traumatic brain injuries, mental health conditions and autism spectrum disorders.
In summary, the 1407 registered students report 1904 incidences of separate disability conditions; what this means is that approximately one-third of registered students are reporting more than one disability condition.
The facts behind the figures
In March 2013, the ACSD launched See ___ Through My Eyes a participatory photography project to raise awareness about the realities disabled students face each day. The launch of the very successful exhibit was filmed — watch the video:

In celebration of the United Nations International Day of Persons with Disabilities, the ACSD will be hosting an Open House in their offices (Hall Building H-580.01) as well as holding an information table on the Mezzanine of the Hall Building. This year's theme explores the impact of technology on the lives of persons with disabilities.

If you believe you have a disability, but have not been diagnosed, you can seek assistance and referrals from Student Services' Health Services or Counselling and Development units.
Learn how Student Services is helping Concordians cope with stress and other mental health concerns.
---