Breakdancing, Play-Doh and 3D virtual reality: welcome to indie gaming
Need an idea for March Break? Get your kids off the Xbox and into DIY culture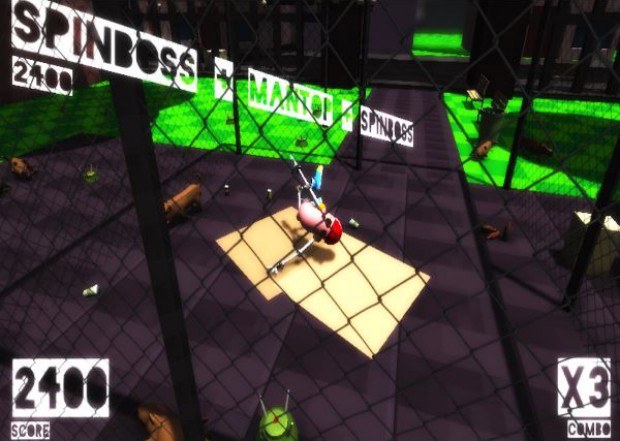 The breakdancing simulator QED is a fun, kid-friendly experience. | Photo courtesy of TAG

Next week, the 11th floor of Concordia's Engineering, Computer Science and Visual Arts Integrated Complex (EV Building) turns into an arcade — and the games you'll find there are far from mainstream fare.
From March 6 to 8, Arcade 11 is showcasing the work of Montreal's flourishing independent gaming community. It's a partnership between the university's Technoculture, Art and Games (TAG) Research Centre and the city-wide festival Montréal joue.

The initiative aims to expose kids and families to another side of gaming, DIY (do-it-yourself) culture and video game research at Concordia.
"The games are experimental," says Prem Sooriyakumar, knowledge broker with the Office of Research, one of the event's co-sponsors. "They've come out of game jams or incubators, or independent developers closely associated with TAG."
The demo-ready titles range from the conventional — stand-alone indie games, a homemade arcade cabinet featuring locally developed multi-player numbers — to the offbeat, including QED, a breakdancing simulator that stars a ragdoll made of sausages. Many feature fun themes and multiple players.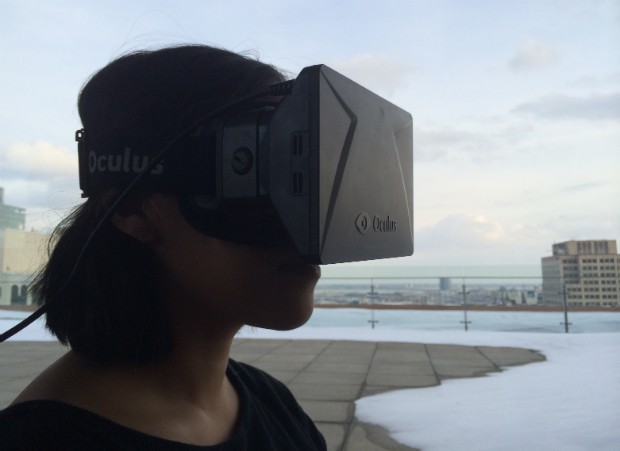 Visitors to Arcade 11 will get the opportunity to preview next-generation of gaming by trying out the much-hyped Oculus Rift virtual reality headset. | Photo courtesy of Prem Sooriyakumar

Gamers will also be able to try the much-hyped Oculus Rift virtual reality headset with Dumpy: Going Elephants!, an indie game. And Bizarro Game Controllers, a showcase of unusual controls, will spotlight at least one device fashioned from Play-Doh.
If this all sounds distinctly child- and even adolescent-friendly, that's because it is: Montreal joue timed the festival to coincide with March Break, and Arcade 11 was specifically curated with families in mind.
Awesome cultural artifacts
According Sooriyakumar, "The games are all in various stages of development, and they will challenge people's expectations of what video games are."
They will also challenge assumptions of where video games belong. As games have grown more complex, they have gained a new-found cultural cachet: Montréal joue is organized by the city's public libraries.
"The libraries feel responsible for providing public access to cultural materials, from books to films to graphic novels," says Sooriyakumar. "Libraries are showcasing games now because there's a feeling that they're important cultural artifacts as well."
But according to TAG's associate director Lynn Hughes, when the public thinks of video games, it still usually has big-budget blockbusters in mind. In hosting Arcade 11 and an open house at the same time, she and her colleagues hope to broaden the popular perspective.
"Arcade 11 is about showcasing games as an important cultural and social medium," says Hughes. "There's now an enormous amount of activity in the independent sector, and TAG wants to spotlight what this community has accomplished."
Arcade 11 and the Technoculture, Art and Games Research Centre's open house take place from Thursday, March 6, to Saturday, March 8, from 11 a.m. to 5 p.m. on the 11th floor of the Engineering, Computer Science and Visual Arts Integrated Complex (EV Building, 1515 Ste-Catherine St. W.) on the Sir George Williams Campus. All events are free.
---