50 years in the fight for racial equality
Meet Concordia professor Clarence Bayne, a man who made a difference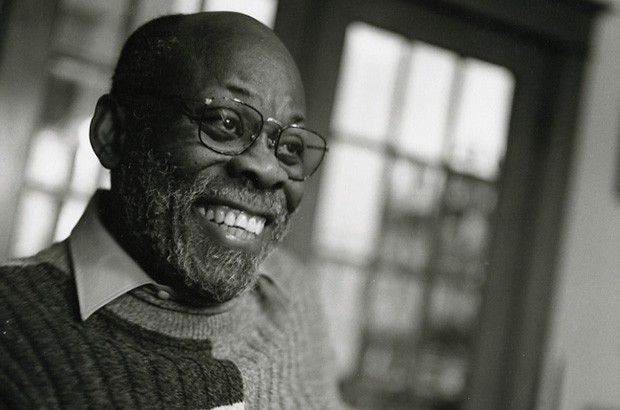 Clarence Bayne, 1996. | Photo courtesy of Records Management and Archives
February is Black History Month in Canada
In the 1960s, while the Civil Rights Movement swept across the United States, Canada saw its own transformation in race relations. Clarence Bayne — a professor at Concordia's John Molson School of Business (JMSB) — brought about change as an organizer in the Montreal black community.
"We were concerned with changing national policy," he says. "We were definitely multiculturalist. We were trying to influence policy using the law, and trying to change the law to create opportunity."
For Bayne, it was the start of a half-century of visionary commitment.

A native of Trinidad, Bayne came to Montreal after accepting a job as a trainee economist at the Canadian National Railway Company. In 1961, he began working as a part-time lecturer in the Department of Economics at Sir George Williams University, one of Concordia's two founding institutions.
Montreal seemed like a safe bet for new Canadians wishing to pursue an education. "The word had gotten back to the Caribbean and Trinidad from the students that Sir George was very good. The cost was moderate. It was young, very friendly, and the social environment was a good one."
Still, discrimination was a reality for many of Bayne's black friends and neighbours. "People saw a lot of problems in housing, for instance," he says.
The city's Caribbean community grew rapidly in the 1960s, mainly due to changes in Canadian immigration policies. And as the number of black students at Sir George Williams increased, so too did awareness of their marginalized position in Montreal society.
In 1966, Bayne was offered a tenure-track position in Sir George Williams's newly formed Faculty of Commerce and Administration. He also began contributing to city-wide efforts to combat racism.
A watershed moment
By 1968, Bayne was president of the Conference Committee of Montreal, later known as the Canadian Conference Committee.
The radicalism associated with the American Black Power Movement was cause for concern among members of Bayne's politically moderate organization. "We were simply saying, 'Before we can create a new world, we've got to change conditions in this country,'" he says. "We weren't necessarily disagreeing with the objectives; we were disagreeing with the approach, urgency and the priorities."
In October of that year, the committee organized a conference at Sir George Williams under the theme "Problems of Involvement in the Canadian Society with Reference to Black People."

The speakers included Howard McCurdy, a professor at the University of Windsor who would go on to become the New Democratic Party's first black member of Parliament; Rosemary Brown, who would become the first black woman to be elected to a Canadian provincial legislature in 1972; Richard Lord, an engineer and vice-president of the Quebec Liberal Party; academic, educator, social worker and community builder Dorothy Wills, who was the conference secretary; and Joe Drummond, an activist from New Brunswick.
According to Dorothy W. Williams, a graduate of Concordia's School of Community and Public Affairs, the conference was a milestone. "For the first time, the whole black community participated, and for the first time the black Canadian leadership spoke out against the incursion of the radical tactics of the American black power movement," she wrote in The Road to Now: A History of Blacks in Montreal (Véhicule Press 1997).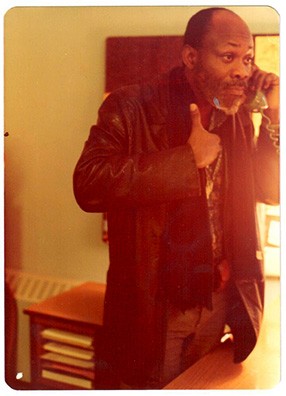 Bayne in full organizing mode, 1968, two years after he was offered a tenure-track position at Sir George Williams University. | Photo courtesy of Clarence Bayne
A week later, a separate group of students and community activists held the Congress of Black Writers at McGill University. "Towards the Second Emancipation, the Dynamics of Black Liberation" was more international and radical in tone, featuring writers and activists like C.L.R. James and Stokely Carmichael.
In Fear of a Black Nation (Between the Lines, 2013), David Austin described the congress as a watershed moment in black community activism in Montreal. "It was a public display of Black politics in which Blacks had largely been invisible up to that point."
Williams called it "a counter response to the national orientation" of the conference organized by Bayne's committee.
Another significant event took place at Sir George Williams University the following year. On January 29, 1969, after six Caribbean students accused a professor of racism, a group of 200 students and activists occupied the computer centre on the ninth floor of the Henry F. Hall Building.
Austin believes that the Computer Centre Incident "contributed to a renewed sense of community and purpose among blacks in Montreal and the rest of Canada."
Clarence Bayne (seen here in his office in 1992) has been active in numerous black community organizations. | Photo courtesy of Records Management and Archives
Bayne briefly sat on a six-member university committee that investigated the students' charges, before resigning as a result of what he considered to be a conflict of interest.
The historical importance of that time — in Canada, and internationally — wasn't lost on him.
"There was already an incredible revolution in spirit underway, a political and social revolution in black societies throughout Africa and throughout the black diaspora," he says, adding that Montreal's black community and others in Canada were already moving and organizing for change.
Bayne believes the Computer Centre Incident simply highlighted and quickened the pace.
The next steps
As the dust settled on the events of 1968 and 1969, Bayne worked with Sir George Williams graduate student Carl Whittaker to found the Black Community Central Administration of Quebec.
"It then led to the creation of a number of outreach associations: the NDG Black Community Association, the Laval Black Community Association, the Lasalle Black Community Association, the Côte-des-Neiges Black Community Association and so on," he says. "This came out of people who were sensitized, who grew and developed within the framework of that whole big bang."
In 1972, Bayne established the National Black Coalition of Canada Research Institute, an organization mandated to conduct research and increase the creative and productive capacity in black communities across Canada.
"There is sufficient fear of discrimination in housing and jobs, of social and political discrimination among the black community in Montreal, to create a feeling of helplessness, which is itself a bond," he told the university newspaper Issues and Events that year. "We'd like to create more positive factors."
Bayne also lobbied for changes within the Protestant School Board of Greater Montreal (PSBGM) when it was discovered that very few black students who graduated from high school in the city were going on to attend university.
"We got the PSBGM to make some major concessions that radically changed things for black students in the school system," he says.
In the decades that followed, Bayne played a part in numerous black community outreach initiatives, many of which originated at Concordia's Institute for Community Entrepreneurship and Development. "The university has allowed me the opportunity to do a lot of development work and to use a lot of my time as an academic to help development."
In a study co-authored by Raafat Saade, an associate professor in JMSB's Department of Supply Chain and Business Technology Management, Bayne is currently investigating how complexity theory might be used to understand the dynamics of the management of change and inform successful strategies for community development.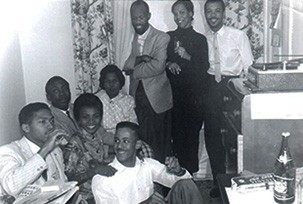 Bayne (rear left) with a group of Sir George Williams students in the mid-1960s. | Photo courtesy of Clarence Bayne
This would be accomplished by improving the flow and exchange of information between local organizations and the larger society. "The lack of flow of information, or exchange, between different cultural groups is a restrictor of development," he says.
Conditions have improved considerably in Montreal's black community, but for Bayne, it's too soon to claim victory.
"We're still trying to get rid of racism in the marketplace, in the private sector. The statistics have shown that while we have done a reasonably good job — both inside our community and in external educational institutions — of making blacks as competitive as others, they continue to have a higher level of unemployment than a comparative profile in the white community."
His final word on the fight for equality? "There's still plenty of work to be done."
And 50 years on, Bayne is still happy to help.

---