Why JMSB's international MBA case competition is the biggest and best
33rd annual tournament to welcome more than 1,000 attendees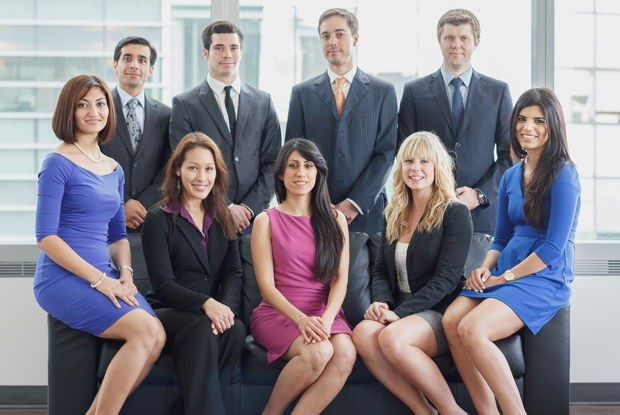 The 2014 John Molson MBA International Case Competition organizing team. | Photo by Concordia University
In early January, Montreal hotel Fairmont The Queen Elizabeth will witness more than 1,000 visitors pass through its doors, on their way to the most senior and largest MBA case competition in the world.
The 33rd annual John Molson MBA International Case Competition — which is also generally regarded as the most prestigious on the case circuit — will kick off with an opening ceremony on January 5. The next morning, the intensive, week-long tournament will begin.
Organized by MBA students from Concordia's John Molson School of Business (JMSB), the competition will see teams from 13 countries competing to win the Concordia Cup and a $10,000 cash prize. Eleven Canadian universities, nine American schools and 16 from outside North America will be represented, including UTS Business School from the Queensland University of Technology in Brisbane, Australia — the current Concordia Cup holder.
The competition follows a round-robin tournament format and culminates in a three-team final round on January 10. Participants tackle business cases focused on a variety of strategic management issues. They present their recommendations to a panel of judges. Some 260 members of the business community have volunteered as judges through the years. Cases are selected from among the top entries submitted to an annual case-writing contest held by the organizers.
"Visiting coaches all tell us that there is no competition as intense and as rigorous as ours," says Bita Sehat, the student organizer responsible for schools and judges. "Five cases in four days with no research material allowed is unique."
The most anticipated moment of the competition is the "live case," which takes place on the second-to-last day. A major organization's senior management is invited to present a real business problem facing the company; the teams are asked to provide the organization with their recommendations. The topic and the organization's identity are kept secret until the morning of the presentation. "All I can tell you is that this year's live case will be about Haiti," says Sehat.
Those interested in learning more will just have to wait until January.
When: Monday, January 6, to Friday, January 10
Where: Fairmont The Queen Elizabeth, 900 René-Lévesque Blvd. W., Montreal
---