Theatre grad's talents sown at Concordia
Vanessa Matsui stars in CITY TV comedy Seed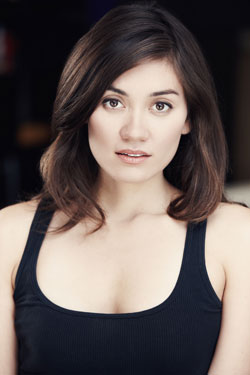 According to her mother, Vanessa Matsui was just a toddler when she first showed a flair for drama, performing puppet shows in front of family members and friends.

Matsui, BFA (theatre) 04, cultivated that flair into what has become a steady acting career on stage, television and in film. Last year she landed a co-starring role in the new CITY TV comedy series Seed. "It was the most exciting moment in my life," she says.

Her final high school year in Toronto was a major turning point for Matsui. On the advice of her guidance counsellor, she spent the year writing and performing plays across town. She also taught conflict resolution two days a week at an inner city school.

"It was incredible, it was amazing," Matsui recalls. "I think it was the first time I saw the power of drama, of the art, and how it really can transform lives. I fell in love with theatre, and then applied to Concordia."

Matsui made the transition from Toronto to Montreal fairly quickly, excited to explore the university's theatre program and discover a new, vibrant city.

She says she especially benefited from the Department of Theatre's Student-Initiated Production Assignment (SIPA), which allows students to produce their own shows and develop their entrepreneurial skills.

"Being an entrepreneurial artist is essential to be an actress in Canada," Matsui says. "You need to create your own work at some point and SIPA really helped me do that."

Since graduation, she's been back in Toronto and has kept busy as a working actor. She's appeared in improv theatre and a number of plays, commercials, TV shows and movies, including The Factory (2012), starring John Cusack.

As an actor, Matsui constantly seeks what she calls dramatic perfection. "There's this really wonderful moment of connection that you have with your fellow actors or with the audience," she says. "It's a priceless moment, really hard to explain, but I kind of live for that."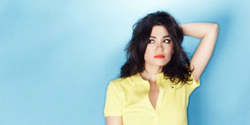 In addition to her acting career, Matsui and fellow Concordia alumna and actor Liane Balaban, BA 03, created the website Crankytown. The interactive site aims to teach adolescent girls about menstruation in a fun and informative way, such as through poems and video contests. Matsui explains that Crankytown's goal is to raise awareness for a stigmatized topic.

The site was developed in association with the National Film Board of Canada and STUDIO XX's First Person Digital program with support from Canada's Cultural Development Fund.

Although she hopes to continue acting as long as possible, Matsui also sees herself moving into writing and producing. "I think it's important for women to create," she says.

Matsui would like to see more women in media, film and writing. "What better way to do that than by example? That's really important to me."

Related links:
• Concordia's Department of Theatre
• Vanessa Matsui on IMDB
• Crankytown
• Seed
---