Quality Systems Engineering for a quality career
Alumnus' graduate-level specialization in Quality Systems Engineering has spawned an international career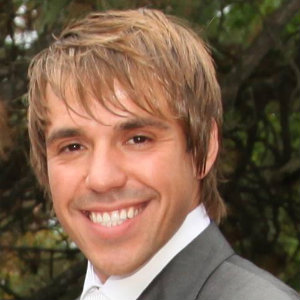 George Stefatos' two degrees from Concordia have opened doors for him all over the world. His graduate-level specialization in Quality Systems Engineering — what he calls the perfect fusion of technical training with business exposure — led him to employment with the aerospace company Pratt & Whitney Canada, where, among other projects, he has overseen a multi-million-dollar project that took him to Italy four times in one year.

"Growing up, I didn't know what field I was interested in, but I knew I wanted to do science," he said. "I wanted to take something complex and understand it."

The Concordia alumnus was born in Laval to parents who hail from Greece. He still likes to visit the country of his roots, especially to indulge in his hobby of spearfishing.
But these days, he is more likely to be in the air than in the sea.

In 2011, as an operations project manager, Stefatos oversaw a project that spanned two continents. Pratt & Whitney had entered into a partnership with Piaggio Aero Industries, in Italy. The young engineer was responsible for the rigorous manufacturing certification process of the PW206/PW207 helicopter engines. This entailed extensive time at the manufacturing site in Finale Ligure, near Genoa, a region often called the Italian Riviera.

"Every product that flies must go through the certification of the design and the manufacturing process," Stefatos says. "We need to know, can this be done in a secure and reproducible way?"

The partnership with the Italian firm was a Canadian first and it required a whole new business model. Even though the manufacturing was conducted overseas, the product required the regulatory approval of Transport Canada.

Stefatos graduated from Vanier College in 2001 and started his bachelor's degree in electrical engineering at Concordia the same year. He was a dedicated student, qualifying twice for the Dean's List. In 2005, he embarked on his Master of Applied Science in Quality Systems Engineering degree, during which he published several extracts of his research thesis in peer-reviewed journals. Through Concordia's Institute for Co-operative Education, he also received six months of work experience at Bombardier.

When asked what aspects of his training at Concordia he has applied in his professional career, his answer is unequivocal. "All of it," he says. "The way you learn how to analyze information. And also the specific skills – Six Sigma, lean manufacturing, and supply management."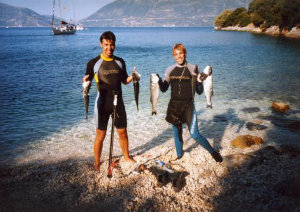 Now as an operations program engineer, Stefatos is helping with a new aircraft, the hybrid AgustaWestland AW609, which is capable of vertical takeoff, like a helicopter, but flies horizontally like an airplane. During the summer, he still finds time for spearfishing in Greece.

"It's like in a James Bond movie," he says. "It's hunting underwater with a harpoon gun and a wetsuit on."

His advice for today's students? "Take big risks early on, and go for the unknown. That's where the biggest opportunities lie."


Related links:
• Quality Systems Engineering at Concordia
• Concordia Institute for Information Systems Engineering
• Faculty of Engineering and Computer Science
---