Food policy versus obesity crisis
Mark Bittman and Jennifer McGrath to engage in public conversation on timely topic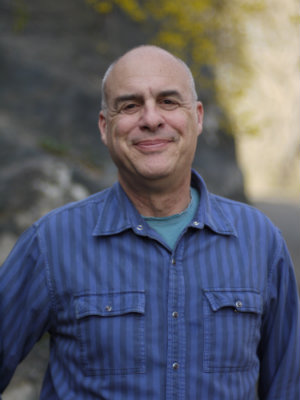 How do food, public policy, behaviour, and environmental factors influence weight and overall health? Join New York Times columnist Mark Bittman and Concordia Associate Professor of Psychology Jennifer McGrath on March 19, as they take a close look at the question during a public conversation.

This event is the second of four in the Concordia University-Globe and Mail National Conversation Series on aging well. With the Globe and Mail's André Picard as moderator, Bittman and McGrath will appear on the stage of Concordia's D.B. Clarke Theatre at 7 p.m. on Tuesday, March 19.

When: Tuesday, March 19, 2013, at 7 p.m.
Where: D.B. Clarke Theatre, Henry F. Hall Building (1455 De Maisonneuve Blvd. W.), Sir George Williams Campus

To register, visit the event registration web page.

About the speakers:
The author of How to Cook Everything, Mark Bittman has always loved to cook and eat. But he's worried about how society consumes food. Are weight problems the fault of the food itself or do psychological and socio-economic factors have more to do with the population's growing obesity problem?

These questions have driven the research of Jennifer McGrath. Her work broadly focuses on cardiovascular disease markers throughout childhood and adolescence. She currently holds research funding from the Canadian Institutes of Health Research to examine factors that explain the link between sleep and obesity, including stress, hormones dealing with appetite, eating habits, and changes in metabolism and sensitivity to insulin. She and her Team Prodigy research colleagues recognize the importance of multiple factors that contribute to obesity, from the individual to the societal level, and recommend a multifactoral approach to help prevent and treat obesity.

The discussion will be filmed and made available free of charge on both the Globe and Mail and Concordia websites.

Related links:
• Read more about the series: "Uncovering the secrets to aging well" — NOW, January 22, 2013
• Department of Psychology
• Concordia Pediatric Public Health Psychology Lab
• Mark Bittman's website
---