e.SCAPE conference: innovation central
Keynote speaker Kenneth G. Brown on new directions in technology and teaching
The upcoming conference, e.SCAPE: Knowledge, Teaching, Technology, is an invitation to Concordians to explore the latest innovations in teaching and learning on April 3, 4 and 5.

Among those who will guide participants in that exploration is Kenneth G. Brown, one of two keynote speakers. Brown will take faculty on an exploration of the types and uses of technology in the university and link its use to larger issues in teaching and research.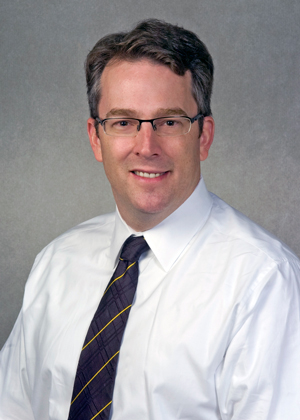 Brown is a professor of management and organizations and the Henry B. Tippie Research Fellow at the University of Iowa's Tippie College of Business. He is editor of the journal Academy of Management Learning and Education. With an academic background in psychology, Brown's initial interest in technology and teaching emerged from his award-winning dissertation on the use of e-learning in the workplace.

His later award-winning research has focused on the evaluation of learning, and the gaps between research knowledge and professional practice. In addition to receiving several research awards, Brown has received several teaching awards at the University of Iowa, including the President and Provost Award for Teaching Excellence.

Brown will examine how technology is being used in teaching today, looking at a variety of innovations that go beyond the headline-grabbing massive open online courses, commonly known as MOOCs. He'll also present research suggesting how technological tools and programs can be used most effectively as he describes various categories of technology used to enhance teaching.

Brown's keynote will also demonstrate the usefulness of scholarly approaches to teaching and learning and will suggest technology-based solutions to help overcome specific teaching challenges. He will focus on the Mishra and Koehler TPACK pedagogical content models with an eye to outlining their potential utility in professional and departmental activities in the short term.

The other keynote speaker at e.SCAPE is Atsusi Hirumi, an associate professor of instructional design and learning at the University of Central Florida. Hirumi's presentation invites educators to explore the latest strategies and tools available to enhance creativity in learning experiences.
During the conference, several Concordia professors will also share their experiences of succesfully integrating technology in their course design and teaching practices. The three-day program will provide opportunities for faculty and students to try out some of the newest educational technology tools, created by such leading suppliers as Adobe and Apple.

The e.SCAPE conference is designed to support Concordia's Academic Plan. The plan's three main priorities for the 2012-13 academic year are innovative and dynamic undergraduate offerings, graduate student recruitment, and investments in the libraries.
Keynote addresses are scheduled each day at noon. The conference is open to the entire Concordia community: students, staff and faculty members. Participants may attend as many sessions as their schedules permit. No advance registration is required for most sessions; admission is on a first-come, first-served basis.

Related links:
• e.SCAPE
• Kenneth G. Brown's faculty profile page
• Keynote speaker Atsusi Hirumi — NOW, February 27, 2013
• Read more about the conference: "E-learning: New pathways in education" — NOW, February 20, 2013
---