Rebelle by Concordia grad nominated for Oscar
Kim Nguyen's war drama in running for an Academy Award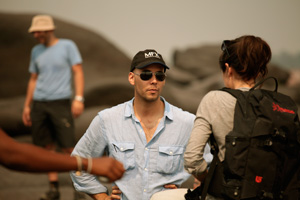 Rebelle, directed by Concordia graduate Kim Nguyen, is up for an Oscar.

The film, also written by Nguyen, BFA 97, has been nominated for a best foreign-language film accolade at the 85th Academy Awards.

The Academy Awards take place Sunday, February 24.

In December, Nguyen told reporters via a conference call that he was overwhelmed by the reception his film has received.

Montreal-born Nguyen said he trusted his instincts in shooting the film in war-torn Democratic Republic of Congo.
Alumnus Pierre Even, GrDip (Communication Studies) 90, produced the 90-minute drama, which will square off against Austria's Amour, Norway's Kon-Tiki, Chile's No and Denmark's A Royal Affair.

Nguyen and Even worked alongside Nicolas Bolduc, attendee 94, cinematographer for the feature.

Rebelle is the third Canadian-made movie in a row to impress the Academy of Motion Picture Arts and Sciences.

In 2011, Monsieur Lazhar was nominated, yet the award went to A Separation from Iran. In 2010, Incendies was nominated and lost to Denmark's In a Better World.

André Turpin, BFA 89 and fellow Mel Hoppenheim School of Cinema graduate, worked as cinematographer on the critically acclaimed Incendies.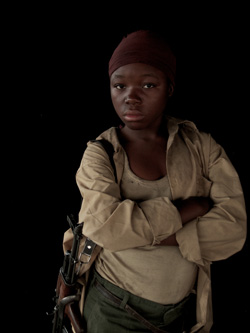 Rebelle — War Witch in English — is a poignant film with an exceptional lead performance by Rachel Mwanza, a newcomer discovered on the streets of Kinshasa, the capital and largest city of the Democratic Republic of the Congo.

The film tells the story of Komona (Mwanza), a 12 year-old girl who is kidnapped by African rebels, forced at gunpoint to kill her parents and fight as a child soldier.

Due to her ability to see grey ghosts in the trees that warn her of approaching enemies, she is deemed a sorceress and bestowed the title of War Witch by the supreme leader of the rebels, Great Tiger.

Rebelle premiered at the Berlin Film Festival in 2012, where Nguyen was the first Canadian director in 13 years to have a film selected for the main competition.

Mwanza earned the best actress Silver Bear award. She also won Best Actress prize for the movie at the Tribeca film festival in New York City in April, along with the Best Narrative Film prize.

Rebelle is Nguyen's fourth feature film. He started it 10 years ago after reading about two Burmese twin brothers who, at age nine, led an army of rebels in a fight against the government.

His research, which included travelling to Burundi to interview child soldiers, led him to focus on conflicts in Angola, Sierra Leone and Sub-Saharan Africa.

Related links:
• Official trailer for Rebelle
• Concordia's Mel Hoppenheim School of Cinema


---