Concordia receives $943,000 for pathogen research
Merck Canada invests in the Centre for Structural and Functional Genomics
Biomedical research at Concordia University has received a generous boost from Merck Canada. This leading pharmaceutical company is expanding Montreal's life sciences sector by providing $943,000 to fund research conducted at Concordia University's Centre for Structural and Functional Genomics, under the direction of Malcolm Whiteway.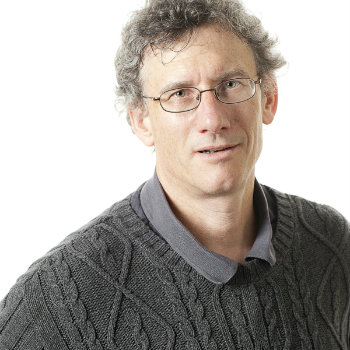 Whiteway, a professor in Concordia's Department of Biology, has built his career around fundamental research into Candida albicans, a medically important fungal pathogen. This naturally occurring fungus can lead to unpleasant oral and genital infections and can be a serious threat to people with compromised immune systems, including patients with AIDS and those undergoing cancer chemotherapy, organ or bone marrow transplantation.

"Merck's contribution of funding and access to a unique collection of C. albicans strains will allow us to continue important research at Concordia's Centre for Structural and Functional Genomics. Ultimately, we hope to identify new treatment options for patients suffering from Candida infections, with the goal of faster healing and reduced suffering," says Whiteway.

This investment marks the latest contribution by Merck in its 2010 announcement to inject $100 million over five years into biopharmaceutical research and development in Québec.

Alan Shepard, president of Concordia University, notes that "this funding is an important recognition of the quality of work being done within our Centre for Structural and Functional Genomics. With academia and industry working together, this new research will bring about positive change in the lives of many suffering from debilitating illnesses."

Related links:
• Concordia University's Centre for Structural and Functional Genomics
• Concordia University's Department of Biology
• Merck Canada
---