Concordian-turned-news-anchor visits
Catherine Sherriffs kicks off journalism and communication studies alumni speed networking event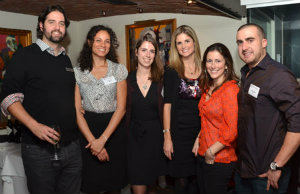 CTV Montreal's late-night anchor Catherine Sherriffs returned to her alma mater for the journalism and communication studies alumni chapter's first-ever speed networking event on November 22.
Sherriffs talked about the remarkable path her career has taken since her graduation from Concordia's Department of Journalism in 2007. "I really, really do believe that the program helped to prepare me for my career and to achieve a lot of my dreams," she said.
"A little over five years after first leaving Concordia I'm doing what I set out to do when I first started there," she said, crediting her university skills combined with persistence, hard work, networking and many sleepless nights for her career success.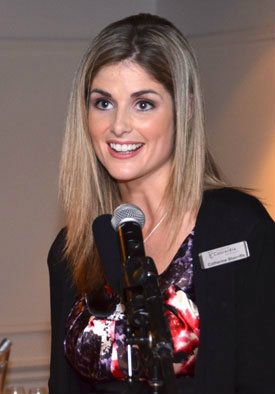 She also commented on the media's changing landscape. "For example, we can feed live images from a story back to the station and post them on line immediately," she said. "Because that's what it's all about right now: driving people to our website and letting them know that's where the breaking news is."
The evening's speed networking segment involved alumni pairing up for 10-minute sessions during which they introduced themselves to each other, talked about their own media experience, and exchanged job tips.
Louise Morgan, of NOW news and events, attended the event and recorded a podcast featuring Catherine Sherriffs' talk.
Related links:
• Concordia's Department of Journalism
• Concordia's Department of Communication Studies
• CTV Montreal News
---