Picture this!
Slice of Campus Life winners hit judges with their best shots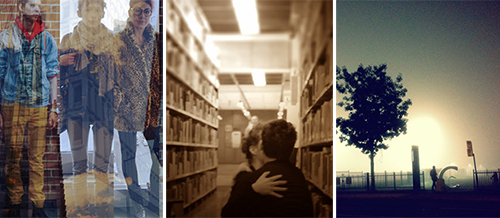 One of the things Jennifer Laflamme loves about Montreal is the fashionable panache of its denizens.

A first-year student in the Design for the Theatre program, Laflamme often takes to the streets to photograph fashionably dressed people, an activity that helped her nab the coveted first prize in the second annual Slice of Campus Life photo contest. "I photograph friends or people I see who look interesting," says Laflamme, whose photograph titled Fall falls down, is a collage of several stylish Concordia students superimposed on depictions of two university buildings.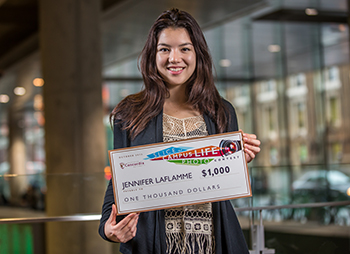 "I wanted to capture the students because it's students who make campus life," says Laflamme, who won $1,000 as the first-place finisher. "No matter what Faculty they're in, I find everyone expresses their creativity with their style. Also, Montreal is a big fashion city and it's important to show it."

The contest, which drew 160 entries, was open to faculty, staff and students. Participants were asked to submit their best shots of life on the university's two campuses. They were submitted to a panel of judges, comprising professional photographers Phil Carpenter, Linda Rutenberg, Valerie Simmons, Damián Siqueiros and Benjamin Von Wong.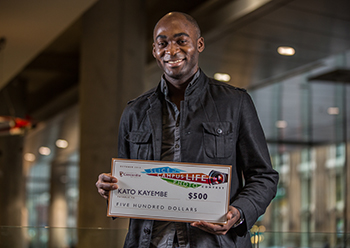 Kato Kayembe was one of the runners-up for this year's contest, winning $500 for his atmospheric photo titled Loyola Campus on a foggy night. A third-year biochemistry undergraduate, Kayembe captured the misty shot of the Loyola athletic field one evening after a class. "It was about 8:15 and I was walking toward the bus stop and I just stopped to take a picture with my iPhone," he says. "Normally, I use a Canon T3i but I just had my phone with me at that time."

Kayembe says he had considered photographing one of the university's labs but was captivated by the mist shrouding the field and the sculpture of the large C in the foreground. "I thought the C really captured Concordia," he says.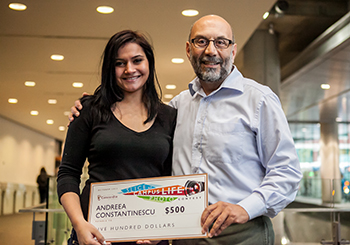 Second runner-up, Andreea Constantinescu, got her prize-winning shot while studying with friends in the library for mid-term exams. "We were trying to study and were taking pictures of each other," Constantinescu recalls. "There was a couple in the book stacks kissing … for a long time. So I took the picture, blurred their faces and titled the shot Educated kiss." The sepia-toned photo depicts the couple in an embrace, hidden by two vast bookshelves. "The photo had nothing to do with studying," she says, laughing.

Constantinescu says she took up photography while studying broadcasting at Oklahoma Christian University on a tennis scholarship. "We were always taking pictures and making videos of basketball and baseball games and tennis matches. And it became a hobby that I brought with me when I transferred to Concordia this year to study international business."

Like Kayembe, Constantinescu won $500 for her winning photo.
Photographer Damián Siqueiros says he was looking for photos that "had a clear vision, not just pictures of buildings. The most important part was the aesthetic, the composition and the visual impact," Siqueiros says.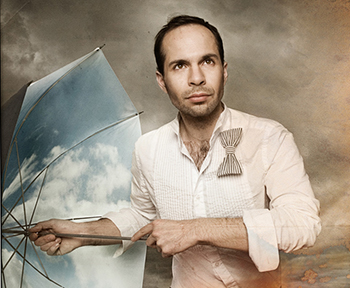 Kayembe's photo was one of the most interesting entries of the outdoor campus, Siqueiros adds, and Constantinescu's photo featured strong composition with the lines of the bookshelves running beside the people in the photo.

Siqueiros says he was impressed with all three winning entries and chose Laflamme's photo as the first-place entry because he understood the message the photographer was trying to convey. "I knew it had to do with fashion. I didn't need to read the caption to understand that. Also, it was a technically difficult picture for her to do."

Visit the Slice of Campus Life contest page to view all the submissions, including the winning entries.

Related links:
• Slice of Campus life
• "Judges seek unique, inspired images" — NOW, September 26, 2012


---