Capturing a slice of campus life
Second annual photo contest for the Concordia community gets underway
Concordia's University Communications Services (UCS) is now accepting entries for the Slice of Campus Life Photo Contest. As Lucy Niro, Director of Web Communications at UCS, explains, the enthusiastic response to last year's contest made holding a second one an easy choice. "We received more than 200 submissions, and it generated a lot of excitement," Niro says. "We wanted to keep the momentum going."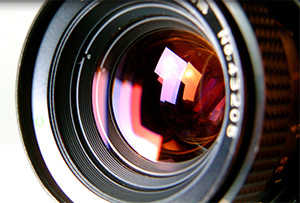 The rules for this year's contest are the same: the photographer who best captures campus life at Concordia will receive a grand prize of $1,000. There will be two runner-up prizes of $500 apiece. Contestants are limited to one entry, and the competition ends October 10, 2012. The contest is open to the university's students, faculty and staff.

Niro says the contest is a great opportunity to capture campus life through the eyes of the Concordia community, and to reward creativity.

"Life here is so rich, and so diverse. We want to try and capture some of that," she says. "And of course, we want to be able to recognize and reward those who have gone out of their way to take part in the contest and come up with a compelling image."

Although people are free to submit whatever they feel best represents campus life, Niro admits she hopes to see many more entries showcasing the people at Concordia, rather than its impressive buildings.

"When I think of Concordia, I think of the people, not the bricks and mortar," she says. "It's the people that are the lifeblood of our campus."

A judging panel — made up of five professional photographers with a variety of professional backgrounds — will evaluate submissions. The panel includes fine art photographers, commercial photographers and a photojournalist.

Contest winners will be announced on or around November 14. The judges will assess the entries based on the photographer's creativity, how well the photo showcases life on Concordia's campuses and holds the viewer's attention.

Entries will be posted on an online photo gallery, where viewers can rate each photo (either thumbs up or thumbs down) and leave comments. "We want people to be engaged," Niro says. "And, ultimately, we hope it will inspire them to submit an image themselves."
If you're sharing your photo on Facebook, Twitter, Instagram or Pinterest, don't forget to use the hashtag #CUslice.

Related link:
• Slice of Campus Life Photo Contest
---