Summer is the time for healthy eating
A healthy, plant-based diet is easier to achieve in the summer when fresh produce is readily available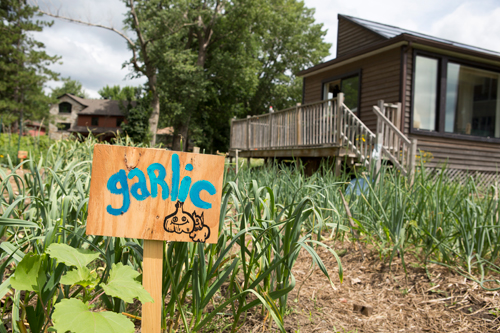 There are many great things about summertime in Montreal: long days, warm weather, festivals ... and fresh, homegrown fruits and vegetables.

"I always tell people that a healthy diet is a plant-based diet," says Owen Moran, a health promotion specialist at Concordia University Health Services. "So this is a great time of year because lots of plant foods are available."
During the spring and summer, foods come in and out of season. The early plants include rhubarb, asparagus and strawberries, which are available as early as May or June. Later in the season, markets will offer an abundance of apples, pears and peaches.

"Right now is a good time for vegetables," says Moran. "Peppers are in season, and we're starting to see lots of broccoli too."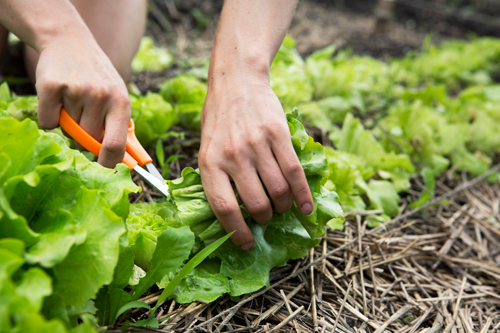 There are many advantages to eating plant-based foods says Moran. These foods are generally low in calories, high in fibre, vitamins and minerals, and have no cholesterol. But plant-based foods are not limited to just fruits and vegetables.

Moran says people can eat a balanced diet from the four main food groups of Canada's Food Guide solely with plant-based foods. This includes cereal, soy beverages, legumes and tofu, which present a healthy alternative for vegetarians.

Does a healthy diet mean an expensive diet? Moran says that's a common misconception.

With a trip to the supermarket, he estimated that a person can eat three healthy meals and three healthy snacks for only $10.20 per day when following Canada's Food Guide. In comparison, a fast-food trio comprised of a hamburger, French fries and soda will cost around eight dollars. "And that's just one meal," reminds Moran.

Fresh produce available on campus
Concordia's City Farm School makes fresh produce readily available to the community at their weekly garden market on the Loyola Campus. The City Farm School is an urban agriculture training program that helps students learn about growing crops in a city setting. In the summer, the produce grown by students is sold to the general public at competitive prices.

"What's great is that everything we sell in our market was harvested only hours earlier, so it's really as fresh as possible. It's also fully organic," says Marcus Lobb, coordinator of Concordia's City Farm School. Any surplus is immediately donated to the NDG Food Depot.

Lettuce, garlic, radishes and herbs are among the foods currently in season at the market. But as the weeks progress, Lobb says different plants will mature, producing tomatoes, cucumbers and squash.

What: Concordia's City Farm School, Garden Market
When: Every Thursday, between 11 a.m. and 1 p.m., Loyola Campus in the solar house behind Hingston Hall.


Related links:
• Concordia Health Services
• Concordia City Farm School
• Canada's Food Guide
---