Humanities and social sciences can yield return on investment
Many Concordia alumni have used a BA degree as a springboard to interesting and fulfilling careers
July 6, 2012
|
Source: Concordia University Magazine
Patricia Boushel, BA 03, arrived at Concordia in 1999 with a plan: to study science. That's what she was advised would be the best route to a career. But after starting her program, Boushel soon became frustrated that she couldn't join discussions on philosophical issues or how the world works.

"So I switched to English literature and decided my vocational preparation would come after," she recalls. "English lit touches all aspects of humanities, with a focus on language. It had history, philosophy, sociology, gender studies."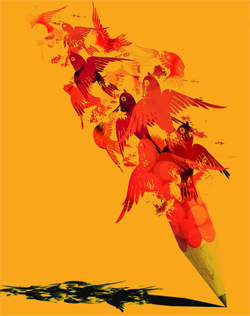 Boushel's BA didn't hamper her vocational prospects — indeed, she feels it's only helped. "At Concordia, I learned to problem solve, discuss, work on a team, compromise and analyze risks and benefits," Boushel relates. "I also learned how to express ideas and words."

She parlayed that skill set to positions at the National Film Board of Canada in Montreal and then for five years as a producer of special events and content for the Pop Montreal International Music Festival. She's now an independent film and video producer.

Boushel is one of countless Concordia alumni who've used a BA as a springboard to interesting and fulfilling careers, contrary to popular perceptions about the low "return on investment" of an undergraduate arts degree.

Last fall, a survey by the Association of Universities and Colleges of Canada revealed that, over their lifetimes, those with university degrees earn on average $1.3 million — or 10 per cent — more than those without. However, the numbers don't hold up across the board.

According to the Canadian Department of Finance, graduates from humanities and social sciences programs — also called liberal arts — can anticipate significantly lower lifetime windfalls. While engineering, mathematics and business degree recipients should expect to do comparatively well financially, those who earn a BA in classics or sociology, for example, may not.

How true is that? And, more importantly, can we or should we place a dollar figure on these degrees or university education in general?

"The purpose of undergraduate education is not just a job ticket but a life ticket," says Graham Carr, Concordia's interim vice-president, research and graduate studies, and a history professor. Carr, who's also president of the Canadian Federation for the Humanities and Social Sciences, says all university education teaches students to think critically, communicate, contextualize, and work in groups and with people from diverse cultures — valuable for any field as well as in life.

"Humanities and social sciences training provides skills in communications and critical thinking. It develops core skills desirable in the job market but also in social and civil terms."

Carr points out that BA graduates also develop skills with sometimes unexpected applications, such as for the gaming and high-tech industries. "One of Google's founders recently said they plan to hire 6,000 people, about 80 per cent from the liberal arts," he conveys. "Organizations are looking for talent, for people they can train, people they can work with."

Growing popularity
At Concordia, students in the arts side of the Faculty of Arts and Science account for about 35 per cent of the university's total undergraduate enrolment of around 35,000.

Some Concordia arts departments, such as journalism, translation (under Études françaises), applied human sciences and education, offer clear occupation paths; others, including English, history, philosophy, political science and religion, aren't linked to booming industries. Many graduates from these programs pursue advanced degrees that lead to teaching or research or take a professional direction through an MBA or law degree. But these remain a minority.

Why, then, are thousands lining up for Concordia humanities and social sciences offerings? Between 2000 and 2010, the university's undergraduate arts enrolment jumped from about 9,180 to 12,800, a 40 per cent hike, compared with Concordia's total undergraduate increase of 37 per cent.

Students clearly recognize that this type of education prepares them to take flight on their life's journey.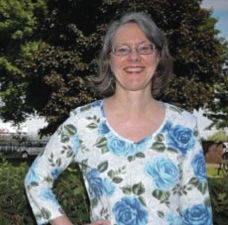 Catherine Bolton is associate dean of Student Academic Services in Concordia's Faculty of Arts and Science. She's also an associate professor of classics in the Department of Classics, Modern Languages and Linguistics, a program that — perhaps surprisingly — has seen its numbers leap by more than 20 per cent in the past five years.

"Linguistics enrolment is up, but classics is doing well, too," she reports. "Part of it is interest in the ancient world. There are great stories there. It's like science fiction because, like the future, the past is so far away and unknown, with many unanswered questions."

Bolton believes students in liberal arts and many in sciences are looking for a wide-ranging education. "We are really studying ourselves: who we are, who we've been, who we may be, why we think the way we do, what's the difference between you and me," she says.

Nonetheless, students usually enter BA programs with their eyes open. "They know it's not going to be out of here and into a job," Bolton says. "They always get asked, 'What are you going to do with that? Are you going to teach?' And not everybody wants to teach. Some students do say they're concerned about the initial investment, but they see it as investing in themselves."

She reports that her students have headed into diverse careers: "Some work in computers — once you learn languages, you develop a very organized frame of mind. I've got one student in engineering and, as you might expect, some in publishing houses, government, teaching English as a second language, bookstores, retail, libraries —everywhere and everything."

Jason Camlot, BA 90, associate professor and chair of English, says of his department: "We teach aesthetic concepts: what art is, what literary art is and what do we do with it." While he admits an English literature BA might not distinctly lead to a profession, "It provides you with a variety of skills — including reading and interpretation — that allow you to capitalize on any number of non-professional, wage-earning positions. Graduates are equipped with a broad set of skills in their toolbox."

And English education is not simply about getting a job. "There's a more humanistic element to literature studies that is separate from utilitarian issues, whether you become a dentist or zookeeper," Camlot says. "There are certain skills in engaging works of literary art in particular that affects who you are and how you interact with the world and that you carry around with you and continue to develop."

Societal benefits
Social science fields such as economics and political science may hew a bit closer to career roads than those in humanities, but few students entering these programs have illusions of winding up as, say, professional political scientists or economists. Still, they do leave well prepared.

"There are certain career paths that our graduates follow, including law, journalism and business," reports Csaba Nikolenyi, professor and chair of the Department of Political Science. "The program also leads them to be more informed of the political world and government. Students take poli sci because they want to become and/or remain informed citizens of the country but also of the world. A poli sci education is an excellent training ground for becoming active in NGOs, international organizations or the UN, either as volunteers, paid interns or employees."

Nikolenyi points out that society benefits from the presence of political science graduates: "In many countries, democracies are being born and created and people die to have the right to vote, but we take it for granted. Our elected politicians are making concentrated efforts to help young generations of Canadians appreciate and understand the value of the vote and use it. We are indirectly at the front lines of this public education because the more students we train who understand what good governance is, how to build a just and right society, how important it is to have, keep and use the right to vote, then voter apathy will turn around."

Clearly, a humanities or social sciences undergraduate degree can prepare students for the work world and provide a sound monetary return on investment — but that's only a portion of its greater educational worth.

As Bolton says: "The dollar value return may not be immediate, but the creative value and the life value of these degrees are absolutely amazing."

Related Links:
• Faculty of Arts and Science
---