New accountancy research centre to open
Donation permits launch at John Molson School of Business
The Ordre des comptables généraux accrédités du Québec (CGA-Québec) has donated $250,000 to establish the CGA Research Centre at Concordia's John Molson School of Business (JMSB).

The centre — a Quebec first — will be led by JMSB Department of Accountancy Associate Professor Emilio Boulianne who, along with an advisory board, will shape the think tank's strategic direction.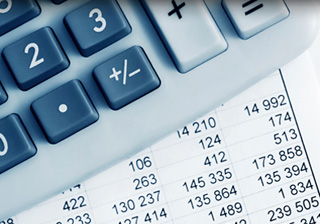 It will also focus on accountancy skills such as organizational effectiveness, leadership, policy, management accounting, ethics and trust, and will produce educational materials and articles for scientific journals.

Over a five-year period beginning in 2012, the centre will receive $50,000 annually for research, student awards and conferences with keynote speakers in accountancy.

"We are grateful to the Ordre des CGA du Québec for this gift and are proud to serve as international thought leaders in this area of applied research," says Marie Claire Morin, vice-president of Concordia's Advancement and Alumni Relations.
"Accountancy students in Quebec and beyond Canada's borders are the immediate beneficiaries of this tremendous initiative, whose scope reflects Concordia's global vision to deliver exceptional education to promising scholars," she adds.

CGA-Québec's President and CEO Paulette Legault, says the initiative will strengthen ties between Concordia and the accounting body: "The creation of the CGA Research Centre underlines, in a concrete manner, the importance the Ordre des CGA puts in its university partnerships."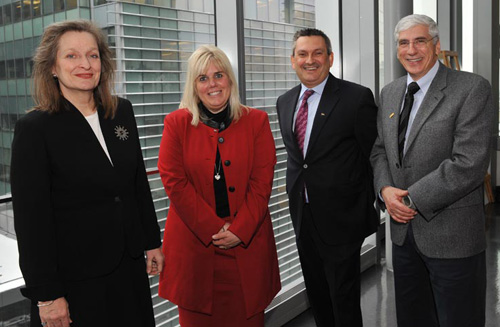 The centre will welcome both visiting professors and accountancy professionals to lead research projects — aspects JMSB Interim Dean Alan Hochstein says are a reflection of the faculty's deep connection to the business world.
"This timely initiative recognizes our faculty and its leaders who are in lockstep with business professionals to develop, produce and deliver outstanding research that advances our students and society," he says.
JMSB has seven professors who hold the Certified General Accountant designation.

Related links:
• John Molson School of Business
• Ordre des CGA du Québec
---