Speaker series addresses socially responsible business
PLEASE NOTE: THIS EVENT HAS BEEN CANCELLED.
The Occupy Wall Street movement and its related demonstrations have drawn much attention to the notion that businesses should be more socially responsible and that they should give greater consideration to issues of sustainability.
Given the amount of public discussion that the movement has generated recently, the upcoming instalment of Concordia's David O'Brien Centre for Sustainable Enterprise (DOCSE) Distinguished Speaker Series is timely.

DOCSE will host the speaking event at the John Molson School of Business on Friday, November 18 in collaboration with Concordia's Office of Research. It is the second lecture of the series presented during this academic year.
The series, which brings in top scholars and thought leaders from various fields of sustainable enterprise, was established to inspire students, academic researchers and practicing managers to consider greater sustainability related possibilities in their work.
DOCSE's Director Paul Shrivastava says the effect the recent public demonstrations have had on academia have been significant and that the event will address many of the concerns voiced by the demonstrators. "Occupy Wall Street is a warning shot to business schools to centrally focus on ethics, sustainability and social responsibility of business."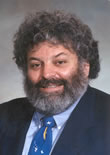 The upcoming talk will feature R. Edward Freeman, who is a philosopher and professor of business administration at the University of Virginia's Darden School of Business Administration. Freeman, who is the academic director of Darden's Business Roundtable Institute for Corporate Ethics, is best known for his 1984 award-winning book Strategic Management: A Stakeholder Approach, in which he suggests that businesses should build their strategy around their relationships with key stakeholders.

"Freeman's work on stakeholder management is centrally relevant to the Occupy Wall Street demonstrations," says Shrivastava. "If corporations had heeded his message thirty years ago, there would not be the income disparities that have fueled the Occupy Wall Street movement."
Freeman's lecture will focus on how the rediscovery and redefining of business principles can lead to more ethical business judgments.

"The business community needs to pay attention to managing sustainability in an environment of de-growth, because the global economy is entering a discontinuity," warns Shrivastava. "After 60 years of economic growth, we are now facing ecological limits and social challenges to the legitimacy of business. Ignoring these limits is a formula for decline."
When: Friday, November 18 from 11 a.m. to noon
Where: Room MB-6.240, John Molson School of Business Building (1450 Guy St.), Sir George Williams Campus

Related links:
• Distinguished Speaker Series
• Concordia's John Molson School of Business
• More on R. Edward Freeman

---