Concordia-led research team wins European award
Researchers receive the Infra Eco Network 2011 award for their landscape fragmentation project.
A Concordia-led team has received a European award for a project that reveals the extent of landscape fragmentation in Europe.
The project, Landscape Fragmentation in Europe, received the Infra Eco Network Europe (IENE) Project Award 2011 in September. This award recognizes outstanding efforts made to reduce the detrimental effects of transport infrastructure on nature and enhance its potential for a positive influence.
The winning team was led by Concordia faculty member Jochen Jaeger and included Tomas Soukup, EEA/European Topic Centre on Spatial Information and Analysis; Luis F. Madrinan, Concordia University; Christian Schwick, Die Geographen schwick+spichtig, Zurich; and Felix Kienast, Swiss Federal Research Institute for Forest, Snow and Landscape WSL, Birmensdorf.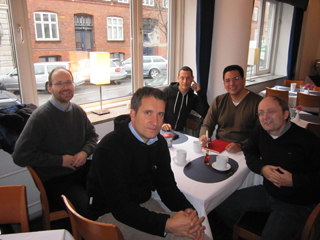 IENE presented Jaeger and his team with the award explaining that the "report presents the extent of landscape fragmentation across the entire continent using a scientifically sound method. It reveals the most significant driving forces behind fragmentation, demonstrating that varying factors are relevant in different parts of Europe. The project combines recent data on landscape and infrastructure with high-end research and science."

The report also demonstrated that the extent of landscape fragmentation in many parts of Europe is already considerable. Proliferating urban development and transport infrastructure will increase the associated environmental problems tremendously in the near future. The current trends evidently contradict the goal of sustainability, and there is a clear and urgent need for action.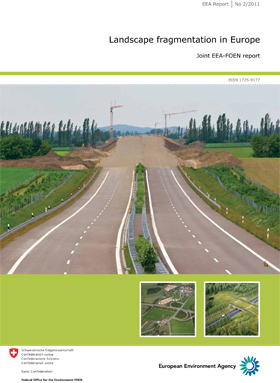 The project was funded by the Swiss Federal Office for the Environment, with contributions from the European Environment Agency (EEA). Switzerland became a member of the EEA in 2006.

Jaeger joined Concordia University as an assistant professor in July 2007, and Luis F. Madrinan worked with him as a post-doctoral research fellow from spring 2009 to spring 2011.
Jaeger is working in the fields of landscape ecology, road ecology, urban sprawl, ecological modelling, environmental indicators, environmental impact assessment, and novel concepts of problem-oriented transdisciplinary research. In October 2010, he received the Dean's New Scholar Award for outstanding achievement by a tenure-track faculty member. In addition to his position at the Department of Geography, Planning and Environment, he is an affiliated member of the Department of Biology.

About the IENE
IENE is a Europe-wide network of experts, authorities and institutes concerned with habitat fragmentation caused by the construction and use of linear transport infrastructure, especially roads, railways and waterways. The network is geared to decision makers, planners and researchers as well as the general public, and encourages cooperation in research, mitigation and planning. Thus, it is similar to the International Conference on Ecology and Transportation in North America.

Related links:
• Concordia Department of Geography, Planning and Environment
• More about Infra Eco Network Europe (IENE) (and the IENE Award)
• European Environment Agency (includes link to winning report)
• Swiss Federal Office for the Environment




---