Friendly competition is par for the course
Concordia's Memorial Golf Tournament supports bursaries for students.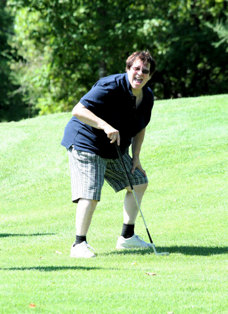 The 18th annual Concordia University Memorial Golf Tournament was a resounding success, attracting the third highest attendance — 278 golfers — in the event's seven-year history.

"The tournament was essentially sold out; there were only six spots remaining," says Perry Calce, Coordinator of Academic Programs and Curriculum Development at the School of Community and Public Affairs, and a member of the tournament's organizing committee.

"More importantly, it was a success because people had fun, they were happy to be there for a day of golf and meeting up with their Concordia colleagues and friends. This kind of event is great for morale, and for building the team spirit of people who work at Concordia," he adds.

The event raised $7,000 for the Concordia Memorial Golf Tournament Bursary Endowment, which provides $1,000 bursaries for five students who have demonstrated consistent academic achievement, and who are in financial need. A sixth bursary, for a Concordia student athlete, will be awarded after next year's tournament.
Golfers play in teams of four. The yearly event is open to golfers of all skills levels, including beginners who feel comfortable in a casual atmosphere of friendly competition. Trophies are awarded to the best male, female, and mixed foursomes.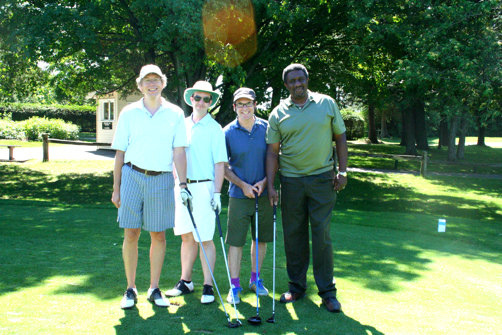 "On behalf of the organizing committee, I wish to thank the Concordia community for its tremendous support throughout all these years," says Calce. "As soon as the tournament is over, people tell us they can't wait to come back next year to do it again. We are delighted by the enthusiasm, and the way that Concordia has embraced this event."

The tournament was held on Wednesday, August 17, at the Hemmingford Golf Club.

Related links:
• Memorial Golf Tournament
---