Concordia turns heads on science fair runway
Eureka! Festival combines art and science in fashion.
Concordia's participation in the 2011 Eureka! Festival science fair at the Old Port of Montreal, from June 17 to 19, is expanding to include its expertise in state-of-the-art textile and fashion design.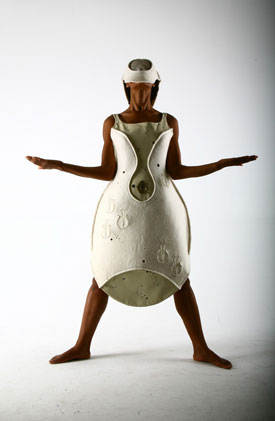 For a fifth consecutive year, Concordia's researchers, students and staff from the faculties of Arts and Science and Engineering and Computer Science will be preparing exhibits to enlighten and engage children and adults in the wonders of science and art.

As in previous years, the Simplicity is Complexity tent will feature numerous chemistry, biology and science exhibits. Students in the university's Engineers Without Borders chapter have prepared a display demonstrating the pumping, treatment and distribution of water around the world. Meanwhile, the Women in Engineering crew will build a 16-foot Eureka! mascot out of thousands of colourful K'Nex pieces over three days.

This year marks the first time that professors from the Faculty of Fine Arts will be strutting their latest creations as part of a twice-daily fashion show. Garments that seem to breathe, retain memory, respond to their wearer's touch or movement or light up on contact will hit the runway at 11 a.m. and 4 p.m. each day.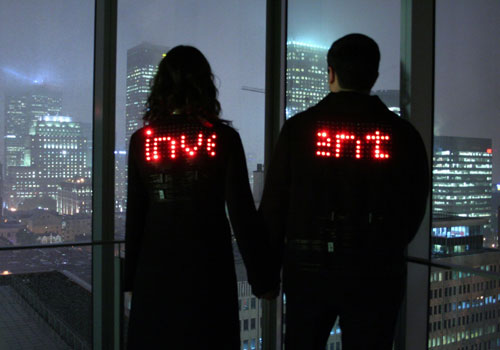 The designs, produced by Joanna Berzowska's XS Labs, Valérie Lamontagne's 3lectromode lab and Barbara Layne's Studio subTela, all involve electronic fibres that blink, glow or move as required. Meanwhile, pk langshaw's d_verse lab is producing a show-stopping 24-foot dress made from World War II parachute silk. Her project raises questions about memory and history through the reuse of materials, part of langshaw's determination to reuse, recycle and reinvent traditional objects.

When: June 17 to 19
Where: The Old Port of Montreal
Related links:
• Eureka Festival
• "Researchers unveil interactive creations at EUREKA! Festival Fashion Show" - Faculty of Fine Arts
• Faculty of Arts and Science
• Faculty of Engineering and Computer Science
• Engineers Without Borders Concordia
• Science at Concordia



---