Greengineering
New Institute for Water, Energy, and Sustainability forecasts environmentally friendly future
May 30, 2011
|
Source: Concordia Journal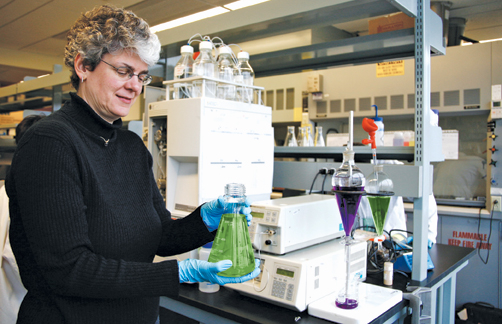 Shaping young minds to be the leaders of tomorrow takes many forms for Concordia's Faculty of Engineering and Computer Science (ENCS). One of the most important is educating students in methods of preserving our planet, while working on groundbreaking research that looks to do just that.

The move toward more socially conscious and ecofriendly engineering practices is a necessary step in the evolution of the profession. ENCS has been paving the way for sustainable engineering for decades. While the Faculty's renowned Department of Building, Civil and Environmental Engineering (BCEE) has long been praised for work that looks to preserve the natural environment, sustainable engineering has in recent years also become the province of electrical and computer engineering, mechanical and industrial engineering, and even computer science and software engineering. This broad interest in sustainable teaching and research is now being reflected by the Faculty's creation of an Institute for Water, Energy, and Sustainability.

Under the leadership of Catherine Mulligan, BCEE's Associate Dean of Research and Graduate Studies — as well as the Concordia University Research Chair in Environmental Engineering — this new institute is shaping up to be a unique multi-Faculty project. While the institute is still in the development stage, Mulligan knows that the $15,000 grant from the President's Strategic Fund, matched by $15,000 from the Faculty, will place the institute on solid footing once it gets underway. She is also encouraged by the $40,000 a year recently granted by Hydro-Québec in support of graduate students working in sustainable energy.

What's more, Mulligan believes that the project has a solid chance of being awarded prestigious CREATE funding from the Natural Sciences and Engineering Research Council of Canada (NSERC). Negotiations with other companies have also been initiated for internships and graduate student support. Furthermore, organizations such as Golder Associates, the National Research Council Canada and Natural Resources Canada (NRCan) have agreed to participate through internship agreements and research collaboration. Other funding has also been obtained from the Quebec Ministère des Relations internationales to establish liaisons with the Water Resources University in Hanoi, Vietnam.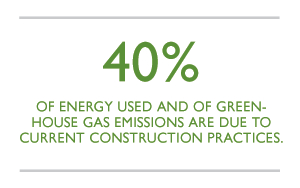 Other significant sources of related support include the $1 million awarded in 2009 by NSERC for Pragasen Pillay's five-year Hydro-Québec Industrial Research Chair in Energy Efficiency in Electrical Machines for Small Scale Renewable Energy Production Systems; as well as the $4.6-million grant from the Knowledge Infrastructure Program for a state-of-the-art research facility that will feature a large-scale solar simulator/environmental chamber. This new facility will help continue the work begun by the NSERC Solar Buildings Research Network. Led by BCEE's Andreas Athienitis over the past five years, the network has involved a broad range of industry and government players including NRCan, the Canada Mortgage and Housing Corporation, and Hydro-Quebec.
These various funding sources will permit ENCS, which would act as the institute's home within Concordia, to hire support staff and research students and to develop curricula geared to providing undergraduate and graduate students with the knowledge, training and capabilities to make their work sustainable. The programs would be cross-department and inter-Faculty but students and faculty members would be based in a home department depending on where their main focus lies.

Mulligan sees a bright future for green engineering here at Concordia: "Through the establishment of this institute, we can make major and unique contributions on sustainable development in water, buildings, infrastructure and energy development through programs and research." The new institute, which will also involve the other three Montreal universities as well as industry partners and government laboratories, will likely see an official launch this fall. The ENCS website will have details about an information session this summer for all who would like to be involved in forming and participating in this institute.

Related Links:
• Concordia's Faculty of Engineering and Computer Science
• Concordia's Department of Building, Civil and Environmental Engineering
• NSERC Solar Buildings Research Network
• A Simulating Environment - ENCS Faculty Quarterly, Winter 2010
---