Concordia's community radio station CJLO receives additional funds
Success of mentoring program secures thousands of dollars to teach local high school students.
Concordia's community-based radio station, CJLO 1690 AM, has received additional funds to support its After School Broadcast Training and Mentoring Program.

CJLO will receive $6,389 from the Community Radio Fund of Canada (CRFC).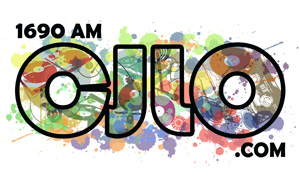 As a result, up to 10 high school students between the ages of 16 and 18 will have the chance to immerse themselves in a hands-on, technical environment to learn the skills for a career in broadcasting.

This is the second year the radio station's mentoring program has been awarded CFRC funds. Last year, eight students from various local schools worked with CJLO staff for three months to learn radio fundamentals, producing short documentaries as their final projects.

"We're absolutely delighted to be able to offer this program for a second year to a new group of students," said CJLO station manager Katie Seline. "This year's program will be even better than the last. This is such a great opportunity for young students interested in broadcasting to learn the basics and the more intricate ins and outs, and a great platform for them to tell their stories."

"The Community Radio Fund is all about supporting programming that matters to people in your town, your village, your neighbourhood," said CRFC President John Harris Stevenson. "I'm very happy that the fund has been able to contribute to so many amazing community projects again this year."


Related links:
• CJLO After School Broadcast Training and Mentoring Program
• "CJLO Receives Funds for Broadcasting Workshops" – Concordia Journal, June 10, 2010
• Community Radio Fund of Canada





---