How has the digital age influenced the ways stories are shared?
An upcoming conference aims to explore the ways in which storytelling and archiving have changed.
The ascent of the digital age has changed the ways in which stories are told and shared, and an upcoming symposium at Concordia is looking to discuss these changes. Database|Narrative|Archive (or D|N|A) will bring together more than 80 researchers and practitioners from Europe, Australia and North America.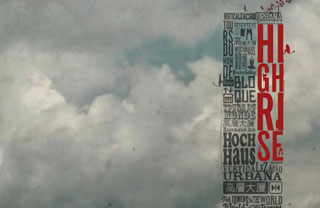 Participants will reflect on recent developments in the theory and practice of new media production and non-linear digital storytelling.
The interdisciplinary symposium is being organized by Communication Studies professors Monika Kin Gagnon and Matt Soar through CINER-G (the Concordia Interactive Narrative Experimentation and Research Group) with support from the Fonds québécois de la recherche sur la société et la culture (FQRSC), the office of the Vice-President Research and Graduate Studies and the Goethe-Institut.

The idea came about as Gagnon and Soar were working on an FQRSC-funded project on interactive media and more specifically on the database film software called Korsakow.
"We'd always thought about this as a kind of outcome," says Gagnon. "Matt Soar and I were really, really interested in bringing together the kind of range and complexity of people who have been involved not only with Korsakow, but with database cinema and interactive media more broadly." The event will allow researchers to consider the potential of new media that allow non-linear narratives or audience participation in storytelling.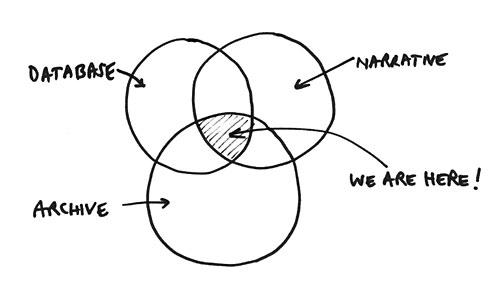 Symposium invitees have been asked to locate themselves within the practices of documentary, narrative or archive; the results will be visualized in diagram or schematic form and presented as a hybrid between a "tag cloud" and a Venn diagram.
The format of the symposium is open-ended. "It breaks away from some of the ways that academic conferences traditionally take place," says Gagnon. "We're doing something called lightning talks, which are essentially five-minute presentations supported by 20 slides. We're trying to create sessions where people will be able to engage in discussion and dialogue together. We're asking all the participants to bring a focus to what they think is an essential issue at this intersection of database, narrative and archive."

When: Registration and cocktails May 12; symposium May 13 to 15
Where: Concordia University (see website below for locations of specific events)

Related links:
• D|N|A symposium
• CINER-G
• Monika Kin Gagnon
• Matt Soar
• Department of Communication Studies
---