Students spin their work into (Silver)
Instead of holding a final exhibition, Concordia's photography students have bound their final works into a book.
The York Corridor outside of the Faculty of Fine Arts (FOFA) Gallery overflowed recently with celebrating almost-grads, their supporters, and the curious, all flipping through copies of (Silver).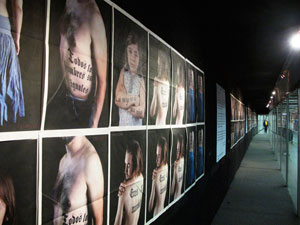 The book launch on March 31 was the result of the decision by the nearly three dozen 400-level students completing Concordia's photography program this year to publish a volume of their works instead of holding the traditional final exhibition.

Claire Forsyth, who along with Éléonore Gauthier, Patryk Stasieczek and Isabelle Landry, acted as a class coordinator for the project. "This year faculty and students decided that a publication was the best way to regain that focus. There was a great emphasis on the book as an art object, not just a catalogue," says Forsyth.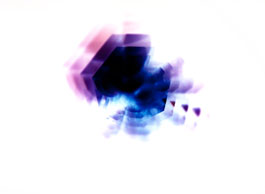 The two 400-level courses are taught by Evergon, who recently curated the Domestic Queens exhibition at the FOFA Gallery, and Geneviève Cadieux, whose contribution to visual and media arts earned her a Governor General's Award this year.
Their photographs are splashed throughout the book, designed by Concordia design students Sean Yendrys and Duc Tran. Forsyth emphasizes the importance of the text in the book as well.

That text was the contribution of the two experts invited to discuss the students' work with them in the classes: jake moore (director of the FOFA Gallery) with Cadieux's class and Art History Phd candidate Mark Clintberg with Evergon's. They wrote introductions and short texts about each artist's work.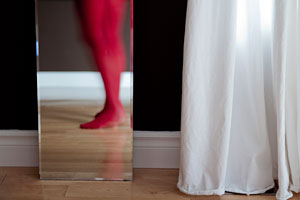 And while (Silver)'s launch was a success, the task of publishing the large-scale, full-colour volume might have proven more complex than initially anticipated. Coordinating student work and student designers, preparing the material and getting it to the publisher took a lot of effort, as did financing the project. "It was a great experience to work closely with designers and writers and to understand the process of creating this kind of publication," says Forsyth.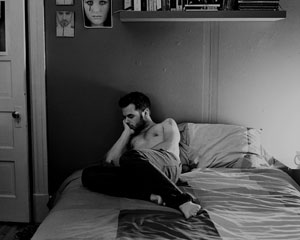 Moore's introduction helps define the importance of (Silver) as title and metaphor for the project.
In addition to having played an important role in early methods of photographic development, she writes, "As the most conductive element, it is often used in the electronic end of telecommunications and digital imaging technologies, and it is the metal used in the most valuable of mirrors ... Like their elemental origins, the works are potentially transformative, conductive, shiny, and reflective."

The limited edition of 500 copies was financed through a number of fundraising efforts coordinated by the students, ranging from bake sales to print auctions. Additional support was provided by the Faculty of Fine Arts, the FOFA Gallery, the Fine Arts Student Alliance, Concordia University, and the Concordia University Alumni Association.

Copies are available at the FOFA Gallery (1515 Ste-Catherine St. W.).

Related links:
• Learn more about the photographers and see the works
• Faculty of Fine Arts Gallery
---