Creating space for discussion, salon-style
Concordia's Humanities PhD Program examines the use, abuse and occupation of space
Concordia's PhD program in Humanities draws students from numerous disciplines into personalized research projects. Since most students work independently, their ongoing interdisciplinary dialogues series is a regular opportunity to share ideas.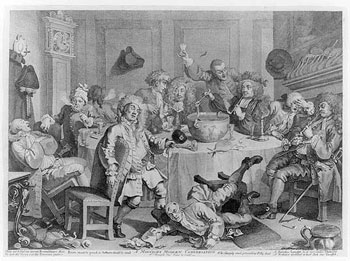 Soon the conversation will take on a more interactive format, using the model of an evening salon, with all present contributing to the conversation instead of a more formal panel discussion.

"We were attracted to the salon style because of the potential to make the dialogue more participatory; to open space for people to engage in a creative discussion rather than simply responding to presented material," says Shauna Janssen, one of the evening's facilitators, whose PhD research addresses the use of post-industrial sites for cultural activities.

The theme of the upcoming salon — space, performance and urban contexts — will be taken up by Janssen and fellow facilitators, Joanna Donehower, Taien Ng-Chan and Rébecca Lavoie.
Meanwhile, the idea of location will also be featured at the PhD program's annual student conference, Dis/locations: Interdisciplinary Perspectives on Being Out of Place, which is scheduled for March 31 and April 1.

Papers on not fitting in, cyberspace, head space and material space are currently being solicited. Proposals ranging from traditional papers and panels to site-specific workshops, presentations and performances are all welcome.

The two-hour salon begins at 5 p.m. on February 16 at Mesa 14, 1425 Bishop St. RSVP to katianwitchger@gmail.com.

"The salon style is a good match for us since this theme addresses notions of performance in relation to space. We are also hoping to somehow engage the space itself as a collaborator in the dialogue," adds Janssen.

Submissions should be sent to: humanities.phd@gmail.com by February 15.
Related links:
• Humanities annual conference
• PhD in Humanities
---