Role of Anglophones in Quebec history
How can history curricula acknowledge the contributions made by English-speaking communities to Quebec's society and culture?
Academics are gathering at Concordia to discuss the role of English-speaking communities in the history of Quebec. Their goal is to reflect and exchange ideas on the possible ways of integrating Anglophone realities and experiences in Quebec's collective narrative, while respecting the collective memory of the Francophone majority.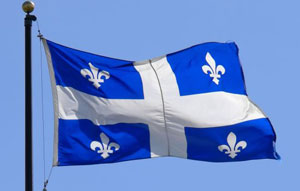 Historians, educators and other concerned professionals will participate in the one-day seminar entitled, "What place should Anglophones have in Quebec's collective narrative?"

The event has been co-organized by Paul Zanazanian, a post-doctoral fellow of the Canada Research Chair in the Contemporary History of Quebec at the Université Laval. His fellow organizer was Lorraine O'Donnell, Coordinator-Researcher at the Quebec English-Speaking Communities Research Network (QUESCREN) at Concordia's School of Extended Learning.
Discussions will focus on two areas of concern for the English-speaking communities of Quebec:
Difficulties, problems and challenges related to the inclusion of Anglophones in the history of Quebec;
Possible inclusive historical narratives that integrate the experiences of Quebec's English-speaking communities in Quebec history.
Where: Henry F. Hall Building, 1455 De Maisonneuve Blvd. W., Room H-767
When: Friday, February 11, 8:15 a.m. to 5 p.m.

Related links:
• Quebec English-Speaking Communities Research Network
• Description of the event from the Canadian Institute for Research on Linguistic Minorities
• Description of the seminar context and program



---