Marconi's Ruins
A new exhibition at Concordia's Communication Studies Media Gallery investigates the origins of today's instant communication networks
Around 1900, a flat, elevated stretch of the Nova Scotia coastline was chosen by radio pioneer Guglielmo Marconi as the North American transmission site for the first transatlantic wireless telegraph.
This year from February 7 until the end of April, Concordia's Communication Studies Media Gallery will feature Marconi's Ruins, a mixed media exhibit recreating, reflecting and reviewing the history and legacy of the technological and social distance covered since that first message crossed an ocean.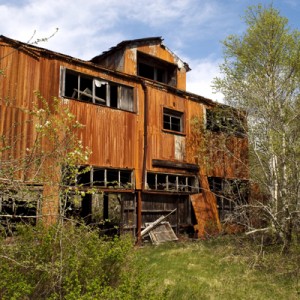 "It's about the very beginnings of communication technologies. There will be sculptural elements, a glass table with a 3-D rendering of the site, and a variety of other materials," says department Chair Rae Staseson of the show produced by Michael Longford and Robert Prenovault, both affiliated with the Mobile Media Lab, a partner of the Media Gallery.
Staseson is excited to have both artists' work featured in the gallery. "This particular collaboration comes from many years of research, and a shared fascination with how to develop what remains – the bits of personal archives and the communications history – into an installation that can share the importance of Marconi's endeavours and the beauty of the physical site, both geographically and architecturally."
Marconi Towers, established in 1907 just south of Cape Breton, became the first commercial transatlantic wireless telegraph station. The station operated until World War II, when it was sold. It continues to be occupied by members of the family that purchased it, with some elements of the massive infrastructure still standing, and others long abandoned and disused. Marconi's Ruins sifts through the remains of that installation with photographs, artifacts, digital rendering and sculpture.

The vernissage will be on February 10 from 4:30 to 6:30 p.m. in the Media Gallery, Communication Studies and Journalism Building, 7141 Sherbrooke St. W., CJ-1.419.

Gallery Hours:
Monday to Thursday, 9:00 a.m.–4:45 p.m.
Friday, 9:00 a.m.–12:45p.m.
Related links:
• Mobile Media Lab
• Department of Communication Studies
---