Campus radio raffle great success
CJLO 1690AM brings in $1,700 for local community group with first-time event
The volunteer team from Concordia's radio station (CJLO) raised thousands of dollars with their first annual raffle.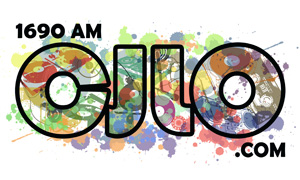 Ticket sales generated funds to power the Loyola Campus radio station and support a local organization. CJLO staff and DJs sold tickets for a January 7 drawing to help support the successful station's activities.
Voted best station at the 2010 Campus Music Journal's College Day awards, the station also recently started an After School Mentorship program for high school students.
The NDG Food Depot was selected as the recipient of one dollar per ticket sold (for a total of $1,700). The Oxford Avenue community group was chosen because of its commitment to food security and to the neighbourhood it shares with CJLO.
The 200 people who attended the raffle drawing at Club Lambi also brought a non-perishable food item to donate. Over five large bins of food were given to the depot, along with the money raised.
Related links:
• CJLO voted best in college radio -- NOW, November 1, 2010
• CJLO receives funds for broadcasting workshop -- Journal, June 10, 2010
• Teen radioheads get break from CJLO -- NOW, October 20, 2010
• CJLO
• NDG Food Depot

---