Speaking of Photography: Digital Proximities
Latest in this lecture series examines the intersection of art and pornography on the internet
November 15, 2010
|
Source: Faculty of Fine Arts
THIS EVENT HAS BEEN CANCELLED
The next lecture in Concordia's Speaking of Photography series will take a look at how art and pornography intersect on the internet.
Kelly Dennis will examine the way their interaction activates multiple discourses surrounding nudity, obscenity, feminism, voyeurism and exhibitionism, as well as the increasingly warring agendas of corporate profit and community and amateur ideals.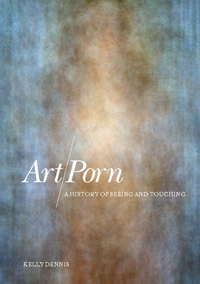 Though the artists discussed in this talk deal ostensibly with pornography, they also negotiate many of the terms of pornography's own negotiation of the internet: its economies, its communities, its sexisms, and its surveillance.
Kelly Dennis is Associate Professor of Modern and Contemporary Art History and the History of Photography at the University of Connecticut.
Her talk, entitled "Digital Proximities: Internet Art and the Economies of Porn" will take place on Thursday, November 25, at 6:30 p.m. in the York Amphitheatre (EV 1.605), Engineering, Computer Science and Visual Arts Complex (1515 Ste-Catherine St. W.).
Dennis' first book, Art / Porn: A History of Seeing and Touching (Berg Publishers, 2009), concerns the impact of photography on depictions of the nude and on art-historical paradigms of mimesis.

Her work on photography, performance art, and pornography has appeared in such books as Photography: Theoretical Snapshots; Strategies for Theory: From Marx to Madonna; Analecta Husserliana: The Yearbook of Phenomenological Research; and Solitary Pleasures: The Historical, Literary and Artistic Discourses of Autoeroticism. She has also published in Art Journal, History of Photography, and n.paradoxa, and in encyclopedias and exhibition catalogues.

Related links:
• Department of Art History
• Faculty of Fine Arts
---