Work out for a good cause
Join spinning classes between October 25 to 29 and raise money for the Quebec Breast Cancer Foundation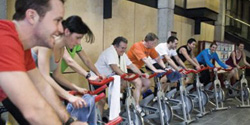 Due to the great success of the Spin to Save Haiti and Athletic Therapy Helping Hands fundraiser that took place last February -- two events that raised over $11,000 for Haiti relief efforts -- Concordia's Department of Exercise Science is throwing another fundraiser.

The event, called Exercise Science Wellness Week, will be raising money for the Quebec Breast Cancer Foundation and will take place October 25 to October 29 at the Richard J. Renaud Science Complex, Loyola Campus, 7141 Sherbrooke St., West.

Come show your support in one of two ways...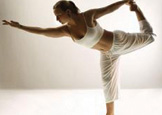 Exercise Component
Hour long spinning classes will be offered Monday, Tuesday and Thursday from 7 to 9 a.m., 11 a.m. to 1 p.m. and 3 to 7 p.m. and Friday from 7 to 9 a.m. and 11 a.m. to 1 p.m.
Hour long yoga classes will be offered Wednesday from 7 to 9 .am., 11 a.m. to 1 p.m. and 3 to 7 p.m.
Come support the cause and stay healthy with a $20 donation for a 60 minute class.
Relaxation Component
Receive a 30 minute relaxation massage with a donation of $20 or more! Book an appointment anytime Wednesday and Thursday, from 3:30 to 6:30 p.m., and Friday from 12 to 5 p.m.

There will also be a raffle at the end of the week for some great prizes.
To reserve your spot in either the spinning classes, yoga classes or massage event, please send an email to exci.wellnessweek@gmail.com.

Related link:
- Department of Exercise Science
---