Photography student wins Fellowship
Christopher Boyne awarded $17,000 as the first recipient of the Dick and Gretchen Evans Fellowship
October 15, 2010
|
Source: Faculty of Fine Arts
Christopher Boyne has been named the first recipient of the Dick and Gretchen Evans Fellowship. The fellowship, worth $17,000, is awarded to an outstanding photography student in his or her final year of Concordia's MFA in Studio Arts program.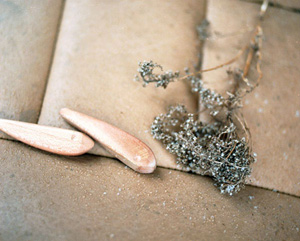 In June 2010, Concordia announced Dick and Gretchen Evans's gift of $51,000 to create the Dick and Gretchen Evans Fellowship, which will be awarded annually for three years.
To supplement the fellowship, Dick Evans will also donate half of the profits from In Transit Images, an electronic gallery he recently created with founding partner and photographer, Bob Hendriks, to promote the work of established and emerging photographers.

Also in June, the university awarded the $6,000 Dick and Gretchen Evans Prize for Photography to Aydin Matlabi, who was in his final year of the MFA in Studio Arts program at Concordia. In addition, Dick and Gretchen Evans are sponsoring "The After Image (Into the Cold)," a photo-based work by Fiona Annis on display at Concordia's FOFA Gallery.

Dick Evans, former chief executive of Rio Tinto Alcan, and his wife, Gretchen, have for many years generously donated both time and funding to support education at a number of institutions across North America.

"Dick and Gretchen Evans's ongoing support affirms their conviction that our photography students and, indeed, Concordia's Faculty of Fine Arts, are among the best in Canada," says Judith Woodsworth, Concordia President and Vice-Chancellor. "The contribution by the Evans to create this fellowship and other awards will enhance our efforts to attract outstanding students to photography and other studio arts programs."

"Gretchen and I are strong believers in the benefits and importance of higher education across a spectrum of subjects, including the arts," says Dick Evans. "It has been proven that investments in education contribute to economic growth, as well as social and political well-being. We believe photography and other visual arts are a crucial element of a society's identity."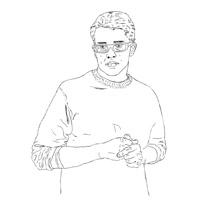 About Christopher Boyne
Christopher Boyne is a third-year student in Concordia University's MFA in Studio Arts photography program.
The Halifax, N.S., native has participated in four solo exhibitions and several group exhibitions in Toronto and Montreal.
Boyne won an Omer DeSerres Award for Excellent Achievement in Visual Arts in 2008 and earned a Bachelor of Fine Arts (Honours) in Photography from Ryerson University in Toronto in 2006.
About In Transit Images
In Transit Images is a recently launched online gallery created by photographers for photographers to showcase and sell their images.
The founders are Dick Evans, former Rio Tinto Alcan chief executive and an avid amateur photographer, and professional Montreal photographer Bob Hendriks. The company's goal is to introduce new artists to a broader audience by providing them with an established commercial platform and enhanced global reach.
Related links:
- Dick and Gretchen Evans Fellowship
- Dick and Gretchen Evans Prize for Photography
- Faculty of Fine Arts Gallery
- In Transit Images
---