Concordians prominent at Academy of Management Annual Meeting
JMSB Professor Gary Johns named Fellow of the Academy
August 30, 2010
|
Source: Concordia Journal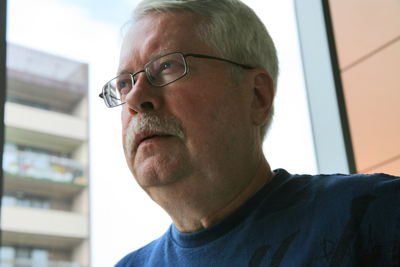 When the oldest and largest scholarly management association in the world decides to hold its annual meeting in Montreal, you can count on Concordia to play a significant role in making it successful.
And that we did. Twenty-nine researchers and students from Concordia, not all from the JMSB, shared their unique perspective with 9 000 academics from 105 countries at the 2010 Annual Meeting of the Academy of Management, Aug. 6 to 10.
Among noteworthy accomplishments, Management Professor Gary Johns was inducted at as a Fellow of the Academy. Johns now ranks among the 1% of 19 000 Academy members named Fellow, and
only the seventh Canadian to be inducted since its inception in 1936.
He states this nomination, a rigorous three-step process, came as a surprise. "It was nice to be nominated and even nicer to be named a Fellow," he says.
Johns, an organizational psychologist and Concordia University Research Chair in Management who's well-known for his research on absenteeism, is also a Fellow of the Society for the Industrial
and Organizational Psychology as well as the Canadian and American psychological associations.
Under the theme Dare to Care: Passion and Compassion in Management Practice and Research, the conference presented numerous presentations and activities promoting a socially active way of conducting business.
David O'Brien Centre Director Paul Shrivastava, Management Professor Raymond Paquin and PhD candidate Stephanie Berger organized a tour of Montreal's for-profit and non-profit sectors so participants could interact directly with organizational leaders who are succeeding in implementing sustainable ethics into their organizational cultures.
The bus-metro-walking tour of 33 participants went to social aid organization Groupe L'Itinéraire on De Maisonneuve Blvd. E., anti-violence group Leave Out Violence (LOVE) Quebec on St. Paul St. E., and yoga space Studio Breathe on Shearer St. in Point St. Charles.
Shrivastava also served as chief editor for a special issue of L'Itinéraire, a publication supporting Montreal's homeless population (read it online [PDF]). The issue details initiatives in line with the conference's theme; one of which was the Compassion Project, a collaboration between the Academy
and YMCA Montreal to make Academy members aware of the challenges that exist in local communities and the virtue of giving back. Within that context, participants learned of the lack of resources faced by many social aid groups and were encouraged to bring in donations.
"In total, over $1 000 was raised, and clothing and many books were donated. The workshop drew in over 85 entrepreneurs and 35 professors," says Gwyenth Edwards, a project coorganizer and Concordia PhD candidate in Administration.
---