Concordia Experts for the Canadian Federal Election
Ask our Experts
Posted on September 9, 2019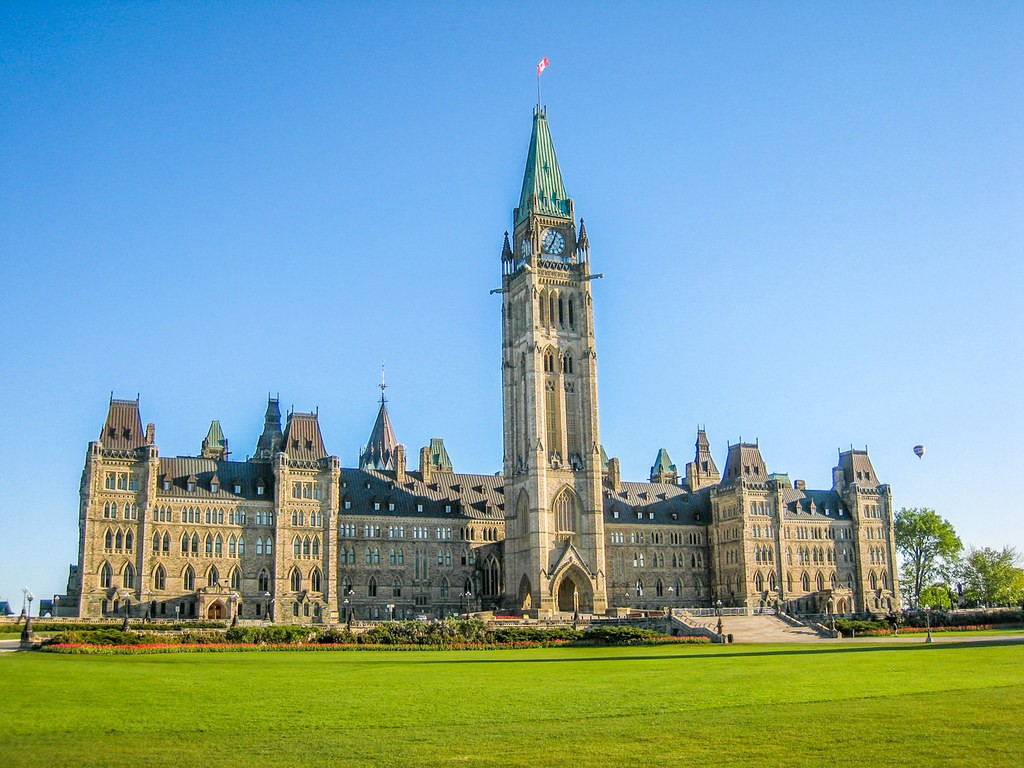 The date for the next federal election has been set for October 21, and all political parties are trying to pursuade voters about how to cast their ballots.
The following Concordia experts are available to provide perspective on a variety of issues. We'll be updating this list over the course of the campaign as new issues emerge.
The role of the evangelical right
"Evangelical groups associated with the Christian right played significan roles in the provincial elections in Ontario and Alberta. They coalesced around issues such as abortion access, rights of LGBTQ people and freedom of religion but also immigration, sex ed. in schools and homeschooling. "
André Gagné, associate professor, Department of Theological Studies
andre.gagne@concordia.ca
Tel: 514-848-2424 ext. 2993 or cell: 514 999-4188
Digital campaigns; the good, the bad and the bots
Fenwick McKelvey is studying what he calls "the light and dark side of digital campaigning" by parties and partisans. During this particular election cycle he will be looking at memes and how they reflect concerns and discussion points among the electorate.
Fenwick McKelvey – associate professor, Department of Communication Studies
Tel: 514-848-2424 ext. 8673
Analysis of policies and platforms
James Kelly – professor, Department of Political Science
Tel: 514-848-2424 ext. 2112
Indigenous issues
Catherine Richardson – director, First Peoples Studies Program, School of Community and Public Affairs
Catherine.richardson@concordia.ca
Tel: 514-848-2424 ext. 2532
Gender-related issues
"With the election of hard-right parties at the provincial level, we have witnessed the erosion of key social programs that will have differential impacts across various groups. At the federal level, a number of policy issues that are essential for social justice and wellbeing, such as abortion rights, marriage equality, environmental protections, and reconciliation, are under threat. To some extent, then, this election will reflect our willingness to tolerate inequality and persistent marginalization."
Stephanie Paterson – professor, Department of Political Science
Stephanie.paterson@concordia.ca
Tel: 514-848-2424 ext. 2415
Francesca Scala – professor, Department of Political Science
Tel: 514-848-2424 ext. 2309
"We should be asking questions that help us to better understand how Andrew Scheer's views on issues like abortion and same-sex marriage would affect how he governs the country regardless of whether he revisits them in the House of Commons."
Marc Lafrance – associate professor, Department of Sociology and Anthropology
The weight of the sovereignist movement
Guy Lachapelle, professor, Department of Political Science
guy.lachapelle@concordia.ca
Tel: 514-848-2424 ext. 8704 or cell: 514 770-8704
The impact of populist movements
Chedly Belkhodja, principal and professor, School of Community and Public Affairs
Chedly.belkhodja@concordia.ca
Tel. : 514 848-2424 ext. 2576
Economic policies
Moshe Lander – lecturer, Department of Economics
Tel: 514-848-2424 ext. 3918
Ian Irvine – professor, Department of Economics
Tel: 514-848-2424 ext. 3909
Campaign messaging
"With a few notable exceptions – Trump's Make America Great Again and Obama's Yes We Can, the importance of slogans in election campaigns is diminishing. This is due in part to the shrinking size of the audiences for traditional mass media, especially television, which had the capacity to reach the vast majority of voters. Today, social media offers political parties and candidates the opportunity to reach very specific often small audiences and to reach them with messages that reflect their interests, wants and needs. So we've moved from the strategy of campaigns being entirely based on one over-riding message to campaigns which increasingly include multiple messages based on the type of voter being targeted."
Harold Simpkins – senior lecturer, Department of Marketing, John Molson School of Business
Tel: 514-848-2424 ext. 2955