Concordia Experts for Earth Day: Mobilizing for the Planet
Ask our Experts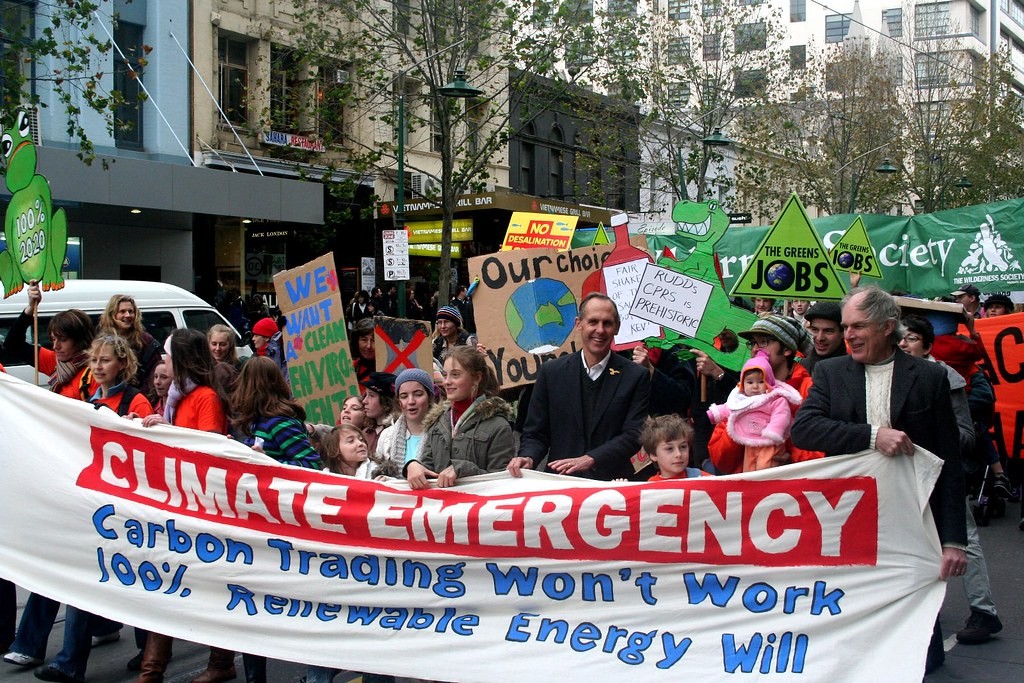 150,000 people marched in Montreal calling for action to halt climate change. Members of the Gidimt'en clan of Wet'suwet'en First Nation blocked traffic to stop a pipeline. Students are staging walkouts across the country and around the world. All of this building to a critical mass saying our habits and our environmental policies have to change.
What is driving this global mobilization to protect the environment and heal the planet? What are the new ideas, who are the key players and where will it all lead?
For this Earth Day, falling on Monday, April 22, Concordia's experts are ready to answer these questions and many more.
Professor, Department of Geography, Planning and Environment, and Concordia Research Chair in Climate Science and Sustainability
"How can we bring the story of climate change to life in different ways both technically and conceptually so people can better understand what all this big data really means? How do we make the big data of climate change local and personal but also take it out of the private conversations and move it into public spaces?"
These are the questions that Damon and colleagues ask at the Human Impact Lab he co-founded. He is coming up with answers such as the Climate Clock, a digital project that shows how quickly we are approaching 1.5℃ of global warming.
(514) 848-2424 ext. 2064
Assistant Professor, Department of Political Science
Thibaud's research focuses on several issues within environmental politics:
a. How social movements, NGOs and firms lobby governments over environmental policies
b. The use of environmental policies as barriers to trade
c. Sustainable forest standards, procurement & illegal logging policies
(514) 817-1536
Associate Professor, Department of Sociology and Anthropology, and Director of Concordia Ethnography Lab
Kregg investigates how activists create new ways of thinking and practice government. Through interviews with people who are directly engaged in environmental struggles, he brings new understandings of how communities are responding to changes and threats.
He is currently leading a research project titled Montreal Waterways, a collaborative ethnography of the city's relationship with water as a defining feature of its environment and infrastructure.
(514) 647-4504
kregg.hetherington@concordia.ca
Assistant Professor, Department of Political Science
Simon specializes in how the environment informs politics and policies, especially when it comes to decisions about the kind of energy we will use and where it will come from.
He is also currently researching how countries individually and in concert could transition to circular economies and life-cycle thinking in how they manage consumer goods and commodities.
(514) 848-2424 ext. 2147
simon.langlois-bertrand@concordia.ca
Only available during the day.
Associate Professor, Department of Geography, Planning and Environment
Monica looks at strategies of environmental protection that draw upon Indigenous institutions of community-driven knowledge and practice and enhance local authority over decisions affecting their lives, lands, seas and resources.
She is the director of the Indigenous Resource Management Research Group.
(514) 909-0800
Only available during the day.