The John Molson Executive MBA is ranked No. 2 in Canada by The Economist
The Concordia program is attracting some of Quebec's best and brightest executives and entrepreneurs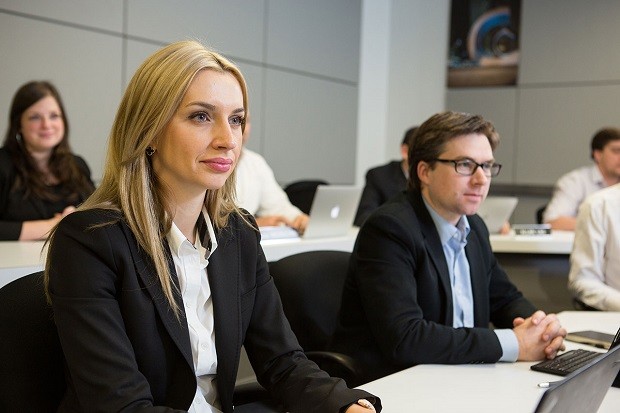 The Economist has ranked Concordia's John Molson EMBA program second in Canada and 64th in the world in its most recent Which MBA? Executive MBA Ranking.
To determine its ranking, The Economist collected data from questionnaires sent to business schools as well as current students and alumni from the schools' last three graduating classes. The publication's website states that around 8,000 of these questionnaires were completed.
"From them we gleaned the more quantitative measures, such as a rating of classmates, faculty, facilities and the like. Alumni also reported their pre-EMBA and current salaries, from which average increases could be calculated."
Programs were ranked on two broad measures: personal development, and educational experience and career development.
"This international recognition reflects not only the quality of our program, but of our students as well," says Anne-Marie Croteau, Dean of the John Molson School of Business.
"A positive EMBA experience depends heavily on the strength of the cohort and we have been attracting some of the province's best and brightest executives and entrepreneurs."
Concordia's was the first Executive MBA program to be established in Quebec. The curriculum is rooted in real-world experience, with a focus on business fundamentals, innovation, global integration and leading change for the future.
The program was recently ranked 11th in North America by Eduniversal in its 2018 Best Masters ranking, which also ranked JMSB's MSc and CPA programs among the top in North America.
---