Michel Magnan Awarded Chair in Corporate Governance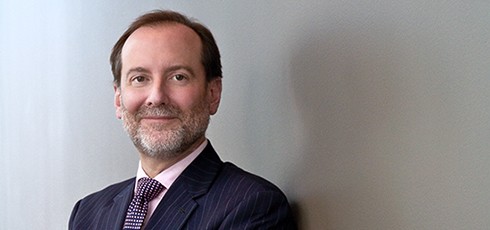 Michel Magnan, a professor in the Department of Accountancy at the John Molson School of Business has been named the Stephen A. Jarislowsky Chair in Corporate Governance.

Magnan currently holds the Lawrence Bloomberg Chair in Accountancy. His research focuses on governance issues such as executive compensation and board effectiveness, environmental and social performance and disclosure and financial reporting.

"Through his involvement in the Institute for Governance of Private and Public Institutions (IGOPP), Michel has been looking at aspects of corporate governance for some time," says JMSB Dean Steve Harvey. "His research has been very well-regarded." Magnan has received funding from the Social Sciences and Humanities Research Council of Canada and the Fonds de recherche du Québec – Société et culture.

"Michel is a tremendously active member of the Department of Accountancy," says Harvey. "He is a prolific producer of research and shares his findings with our students, with Executive Centre program participants and in the media. This award will allow him to further his contributions."

The Stephen A. Jarislowsky Chair in Corporate Governance was established by the Jarislowsky Foundation to promote research and teaching in the area of corporate governance. The holder works closely with related research centres in Montreal, such as IGOPP, which was founded by Concordia University and HEC Montréal.
---