Un/Sound: Listening to the Universal Unconscious through Open Hardware Designs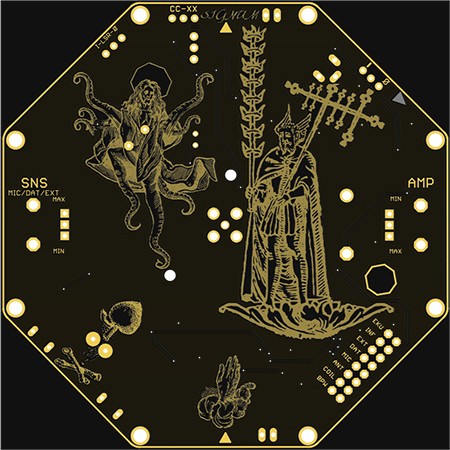 Come join us for an international visiting guest lecture at the intersection of Fine Arts and Engineering!

Speaker name: Víctor Mazón Gardoqui

Affiliation:
Research Institute for Art and Technology (RIAT) / UPV-EHU Univ. Vasc Country
date: Wednesday, February 6

time: 12:30 pm

location: Intermedia Production Studio (EV 6.635)

Mazón Gardoqui researches open hardware and experimental circuit design as a senior educator at Research Institute for Arts and Technology, Vienna, and coordinates seminars on different educational formats in the domain of device-studies , speculative design and experimental sensory applications.

Mazon Gardoqui´s work exposes the unheard and unseen, addressing the inaccessible and experiencing vulnerability and awareness on the viewer. Perception and altered states are key concepts on his performances through the use of sound or light. During the conversation, Mazón Gardoqui will present his open hardware electronic designs, from 1-off prototypes hand assembled to industrial production, moulding and extrusion techniques for contemporary low batch production, experiencing some of the results, works and editions. Listening to invisible frequencies, electromagnetic fields and signals that constantly surround us but that we are usually unable to hear: electromagnetic waves caused by modern devices and natural forces, ultraviolet and infrared light, vibrations of ferric objects, friction caused by insects and underwater sounds.


Light refreshments will be served, but do feel free to bring your own lunch as well.

This lunch time presentation is co-presented by
the Faculty of Fine Arts, the Intermedia program (Department of Studio Arts),
and the Gina Cody School of Engineering and Computer Science,
Department Electrical and Computer Engineering.

---