notice
Language, Land and Literature: The Changing Legacy of the Holocaust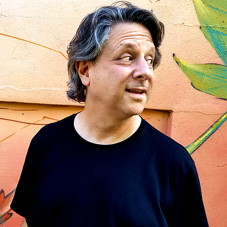 Dr. Norman Ravvin, Professor in the Department of Religions and Cultures, will be presenting on Thursday January 27, 2022 3-4:30pm (MT) as part of the University of Calgary's Equity, Diversity, and Inclusion Week 2022.
This will be a talk about the changing reception of the Holocaust and the different ways we live with its legacy. A beginning point for such a talk are the words used to name the events associated with the war which continues to shift. With changes in denomination, the place of the Holocaust in our culture and literary life continues to shift, as does its role in educational contexts. The exposure in the summer of 2021 of unmarked burial grounds at Canadian Residential Schools has a parallel in contemporary Poland and Ukraine. There, especially in Poland, much has been done to place monuments at sites of massacre and mass burial, as well as at communities where entire Jewish communities did not exist after the war. At Ravvin's ancestral village in central Poland there is an unmarked burial ground, fully desecrated by the Germans and left unmarked in the post-war years. Ravvin aims to convey the variety of ways that Holocaust commemoration has taken shape, both close to our homes and far away at the locations where the events of the war took place.
For more on the EDI week, here is the link.
---