RESEARCH: How your DNA can be affected by obesity at different stages in life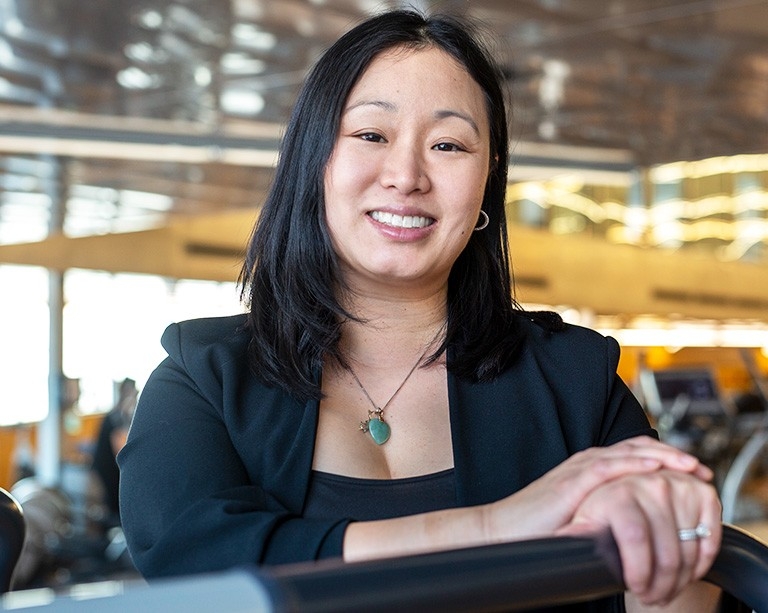 Sylvia Santosa
A new study from Sylvia Santosa, a professor in the Department of Health, Kinesiology, and Applied Physiology, who holds a Canada Research Chair in Clinical Nutrition (Tier II), has examined how women who have experienced weight loss with diet and exercise might experience cellular aging.
'Senescence markers in subcutaneous preadipocytes differ in childhood- versus adult-onset obesity before and after weight loss', published in the Obesity journal, is the first study to show that fat cells in adults who have had obesity since childhood have more markers of ageing compared to those who developed obesity as adults. The investigators further discovered that some of these markers can be reversed with weight loss while others cannot.
These results support the notion of obesity as a disease of premature ageing by showing that carrying obesity from childhood into adulthood may prematurely age cells in a way that is only partially reversible. The research also adds further evidence for different treatment approaches to be developed depending on when a person develops obesity.
"In this study we get real evidence that obesity mirrors ageing," Santosa explains.
"We see that when childhood obesity carries into adulthood, the cells in fat tissue have markers of ageing. Even more interesting is that, while some of these markers can be reversed with weight loss, others appear irreversible meaning that some of the damage to cells caused in childhood obesity may be more permanent than others."
Overall, the study demonstrates the need to further understand the differences between these types of obesity so that in the future different approaches can be developed that more effectively treat obesity based on the age at which obesity develops.
Learn more about Sylvia Santosa's work.
---