RESEARCH: What accounts for gender gaps in psychology vs. philosophy?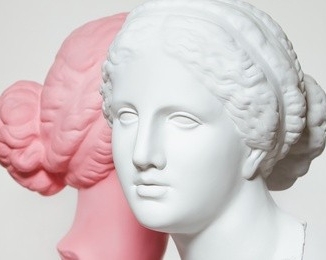 Women talking: Kristen Dunfield and Katharina Nieswandt explore gender divides in the fields of psychology and philosophy.
When you choose a major as an undergraduate, part of your decision is informed by whether you'll fit in among your peers. Other factors you may consider are your career outcomes and how your choice aligns with your personality and values. These decisions add up over time and lead to striking differences in which genders are represented in which academic disciplines. 
In a paper published in the journal Current Research in Behavioral Sciences, Concordia researchers looked at psychology and philosophy – two comparable disciplines – and investigated what accounted for the disproportionate representation of women in psychology and men in philosophy.  
The team looked at undergraduate students' perceptions of a few key character traits: a willingness to argue, an orderly approach to tasks, and empathy. Then they considered how these character traits aligned with life goals.
Heather Maranges, a 2020-2022 Horizon Postdoctoral Fellow at Concordia, is the paper's lead author. Maranges was part of an interdisciplinary team led by associate professor Katharina Nieswandt in the Department of Philosophy and associate professor Kristen Dunfield in the Department of Psychology.
The paper is part of the project Brilliant Thinkers, Empathic Therapists: What Explains the Gender Gap in Philosophy versus Psychology? funded by an Insight Development Grant from the Social Sciences and Humanities Research Council (SSHRC). 
The team also included PhD candidate in psychology Maxine Iannuccilli and associate professor Ulf Hlobil in the Department of Philosophy. 
Their work reveals a complex picture about how self-perceptions and life goals shape feelings of belonging to influence men and women from the outset of their academic careers. 
Read the full article, "What determines feelings of belonging and majoring in an academic field? Isolating factors by comparing psychology and philosophy" in the journal Current Research in Behavioral Sciences.
---