'Terry Fox gave us a cause to fight for'
A group of young adults, including three Concordia students, will run from Montreal to Vancouver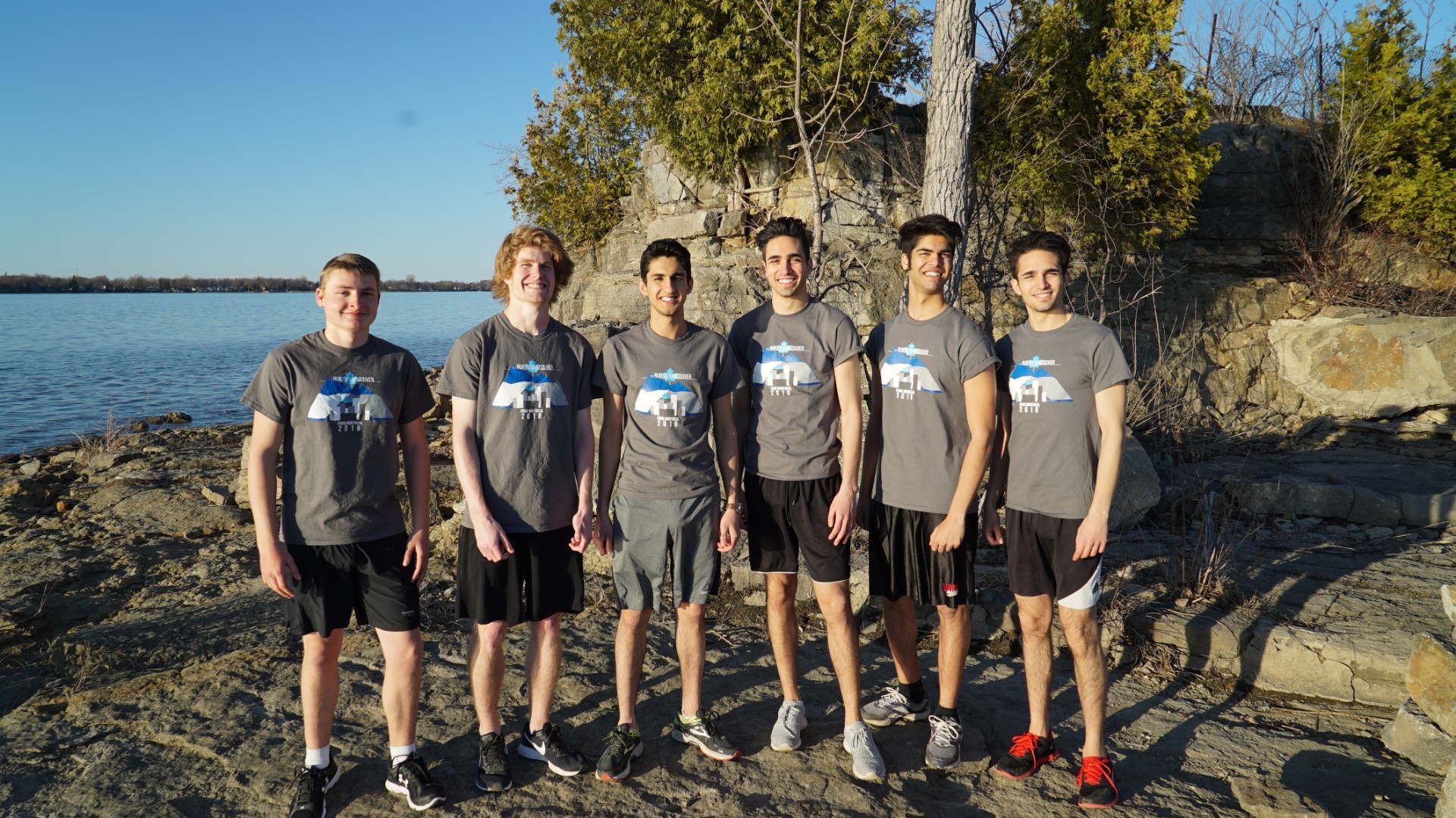 The Montreal Runners, left to right, Michael Davies, Keiston Herchel, Akshay Grover, Marc-André Blouin, Muhan Patel and Matthieu Blouin.
With warm weather finally upon us, it's common to see Montrealers out and about jogging, biking or walking.
But what a group of six young adults – including three Concordia students – plan to do come June 1 is far from a typical neighbourhood jog: they will run from Montreal to Vancouver.
Led by Communication Studies student Akshay Grover, the team of six, named The Montreal Runners, aims to raise $50,000 for the Terry Fox Foundation. All money raised goes towards cancer research.
"Terry Fox is our national hero, and today we are still touched by his efforts," says Grover. "We started out as distance runners, and Terry Fox gave us a cause to fight for."
Terry Fox had lost his leg to cancer when he was 18 years old. In 1980, he attempted to run across Canada on an artificial leg, beginning his run, the 'Marathon of Hope', in St. John's Newfoundland.
He was forced to stop at 5,373 kilometres, outside of Thunder Bay, as the cancer had spread to his lungs.
Since his death in 1981, Terry Fox Runs have taken place all over the globe, raising more than $750 million for cancer research.
Over the month of June, the Montreal Runners will run 180 kilometers per day – or 30 kilometers per person, with four rest days.
They will be split into two vans. Two members will run simultaneously for five kilometres at a time. If all goes according to plan, by June 30, they will reach their destination of Port Moody, Vancouver.
"What our bodies will endure will not be comparable to any sort of physical activity we've ever seen before," says team member Marc-André Blouin, an Actuarial Mathematics student. "It's going to take a lot of perseverance."
Fortunately, The Montreal Runners have experienced the demands of long distance running before. In 2014, Grover ran from Montreal to Toronto for Childhood Cancer Canada, raising $14,000, as part of a final project in high school.
He decided to make it a bi-annual movement, running from Montreal to Washington, DC in 2016 with three other students, including Blouin and Concordia independent student Matthieu Blouin. They raised $14,000 for the Terry Fox Foundation that year.
"The runs have always been about two things," Grover explains. "Cancer research, and youth empowerment."
For the 2018 run, Keiston Herchel, Muhan Patel and Michael Davies will join the trio of Concordia students. With each bi-annual event, the goal is to go even greater lengths with more runners.
Each team member trains individually to prepare, but there's no doubt the regime involves a lot of running, whether high-intensity treadmill workouts or long-distance runs outdoors.
"I've even ran from my home in Dollard-Des-Ormeaux to classes at the Loyola Campus to get some training in," says Grover.
He anticipates the last three days in British Columbia will be the most challenging – the group will climb from an altitude of 400 metres to 1,400.
"It will be intense, but I believe it's a fitting challenge for the team with three days to go," Grover says. "Running is a very mental sport as much as it is physical, if not more mental than physical, and the team usually pushes each other to reach their potential."
The group will produce a film documenting their journey as a tribute to Terry Fox.
"I am confident we will succeed," adds Blouin. "I have an excellent team, where each member possesses sheer physical strength and even stronger will power. When our bodies are aching and our feet are in agony, it will be our hearts that keep us going."
Learn more about The Montreal Runners and help them reach their goal by donating!
---