Erica Lehrer named a finalist for a SSHRC Impact Award
"It is wonderful to have this recognition"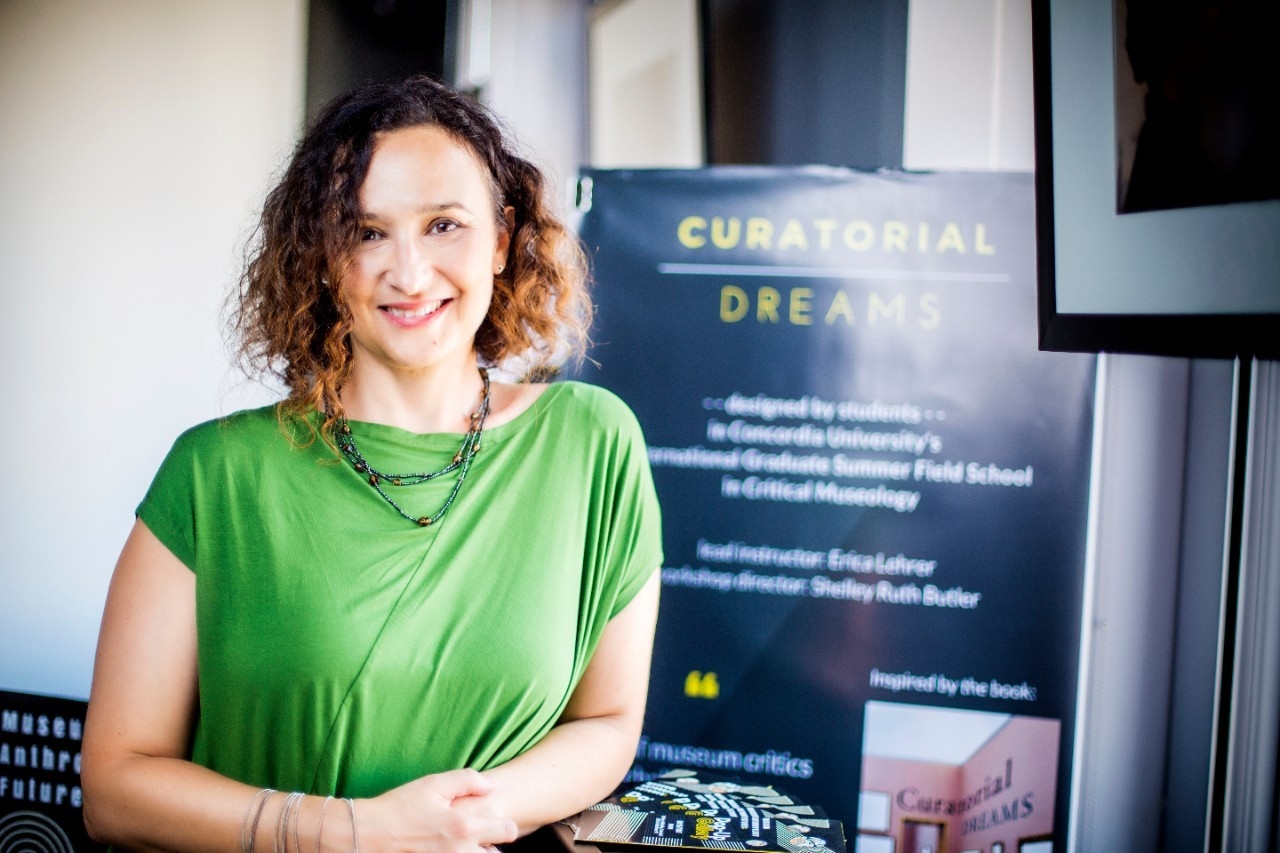 Concordia is proud to announce that Erica Lehrer, associate professor in the departments of History and Sociology and Anthropology, has been named a finalist for a SSHRC Impact Award, in the 'Connection' category.
The Connection Award recognizes an outstanding SSHRC-funded initiative to facilitate the flow and exchange of research knowledge within and/or beyond the academic community. It is given to an individual or team whose project has engaged the campus and/or wider community, and has generated intellectual, cultural, social and/or economic impacts.
Lehrer has worked in both theoretical and practical ways (and in both Canada and Poland) to expand the roles scholars can play in relation to museums beyond arm's-length criticism of exhibits. Publishing books like Curating Difficult Knowledge and Curatorial Dreams: Critics Imagine Exhibitions, and centered around the Curating and Public Scholarship Lab she established at Concordia, Lehrer has built a community of scholars, students, and media-makers who think and work together around the question of how to use exhibitions to create productive dialogue about difficult histories.
"It is wonderful to have this recognition for experimental ways of producing and disseminating Humanities research,"Lehrer says. "It's tricky to get scholars to move beyond text and beyond deconstructive critique, to think of exhibitions as a means of doing literally 'constructive criticism'."
Key challenges of her research are collaborations that bridge the academy-museum divide, which entail operationalizing academic theory and expanding museums beyond their ingrained practices and current level of risk-tolerance.
"It's particularly hard for national-level museums to take on difficult historical and cultural issues that may challenge their own, strongly positive self-images. But scholars need to move beyond their comfort zones to work in creative and broadly accessible ways, rather than only traditional and rarefied critical forms."
The winners of the 2017 Impact Awards will be announced at Rideau Hall in Ottawa on Friday, September 15, 2017.
Impact Awards on Facebook: https://www.facebook.com/RESEARCHFUNDING/
---