Workshops & seminars
Raspberry Pi 101
---
DATE & TIME
Monday, October 16, 2023
2 p.m. – 4 p.m.
SPEAKER(S)
Melissa Rivosecchi
WHEEL CHAIR ACCESSIBLE
Yes
---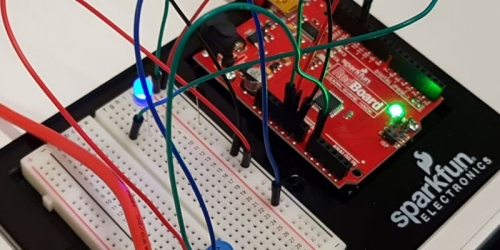 A Raspberry Pi is a very small and inexpensive computer, but what can you do with it? There are so many possibilities; we are going to start by building a device for your cat (or dog, or goldfish) to send you selfies. Ideally, this will inspire you to put this tiny, inexpensive computer to work in both practical and fun ways.
This is a fun workshop for getting starting with a Raspberry Pi. No pet ownership is actually required, we will connect a motion detector and a camera to a Raspberry Pi computer and use a short Python script. No electronics or programming knowledge required, all are welcome.
Open to everyone. 120 minutes.
Speaker: Jasia Stuart, Coordinator - Digital Technology, Concordia University Library


---